April 18, 2007
0

found this helpful
is the cushion one that is ready-made that you just want to be able to remove the cover from or is it one you are making? In the first case, it is kind of difficult to add a zipper to an already put together cushion, depending on its shape. For square or rectangle, measure the length of one seam(for the rectangle, make it a seam on a short side) Buy a zipper about 2" shorter than this measurement. Open the chosen seam carefully, leaving about an inch on each end still sewn shut. Insert the zipper facing up and hand stitch it to the seam allowances of the opening with short, close together running stitches. Be sure to reinforce the top and bottom ends of the zipper with extra rows of stitches. Personally, I would not use a zipper at all in a pre-made cushion, but a thin length of velcro like fastener using fabric glue that is washable.
If you are making a cover for a cushion, sew the zipper into a side before assembling the cover the rest of the way, as follows: Stitch the seam closed, using a basting stitch only on the area of the seam that will have the zipper in it and regular length stitch at both ends. Press seam open. Pin zipper on each side of open seam, Sew down each side, opening the zipper if necessary and use a zipper foot on your machine. Assemble the rest of the cover with a regular stitch. Open the basted part of the seam that contains the zipper, and you should be able to unzip and zip it easily. There is also a snap tape sold for baby clothes that you could get a length of and use it instead for premade cushions.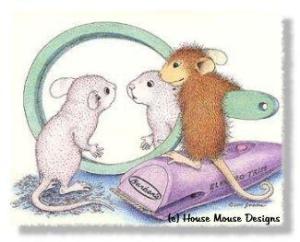 By marilyn (Guest Post)
April 21, 2007
0

found this helpful
Do it one of two ways:
(1) Go to the catalog online called The Stitchery-- they have several sizes of ready made cushion covers-- you buy the right size and stitch your pillow top to the cover.
(2) Put the zipper in before you finish the piece. Put the cover's front and back right sides facing, and then proceed as if you were putting a zipper in a seam. If you do this and your pillow top is ready, just make that one of the two pieces you are putting the zipper in. When the zipper is in properly you can then sew around the other three sides and the cover is complete. Turn it inside out thru the opened zipper and then put in the pillow form.