Cleaning Your Dog's Ears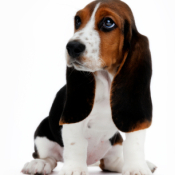 If you have a pet, that you bring to the vets to get their ears cleaned. It can be quite expensive, but you can make it yourself.

Fill a spray bottle with 1/3 white vinegar, 1/3 alcohol, and 1/3 water. The vinegar and water will loosen wax build up. It saves money and is the same as the vet will sell you.
By Charlie
More Solutions
Share on ThriftyFunThis page contains the following solutions. Have something to add? Please share your solution!

Take some mineral oil and put a few drops in your dog's ear with a baby's ear dropper or ask a pharmacist for one. Gently rub your dog's ear to get the oil inside the ear and let the oil stay in the ear for about 3-5 minutes.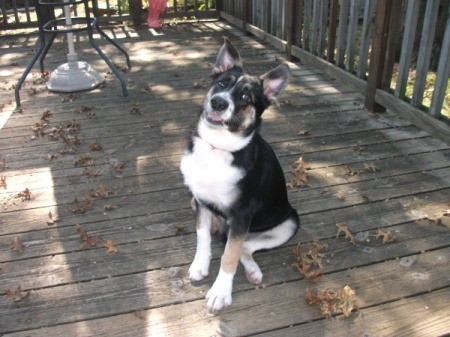 Read More...
9 Questions
Ask a QuestionHere are the questions asked by community members. Read on to see the answers provided by the ThriftyFun community or ask a new question.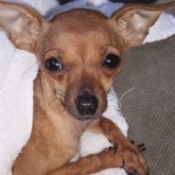 My Lavender keeps shaking her head, as though she has something inside her ears. How safely can I clean her ears, and with what?
We thank you!
By Lavender Mommie from Sunny CA
Answers

June 15, 2010
0

found this helpful
Check just inside the dog's ears for any discharge that looks a lot like coffee grounds (yes, it will be black or really dark brown). If she has that is is highly likely that she has ear mites. The head shaking is what my cocker spaniel used to do every time he got ear mites.
My vet prescribed some ear cleaner that we had to use once a day for the first week and then once a week after that (I think that was the dosage...it has been a while since doing this.) There are over the counter ear cleaners, but I don't know how effective they are.

Sherri
Bronze Feedback Medal for All Time! 180 Feedbacks
June 16, 2010
0

found this helpful
Hello. First of all she is just adorable. Hugs to her! Please go to your veterinarian and have them do an examination for ear mites. The veterinarian is the only person that can prescribe medication for this. Do not use a home remedy or anything from over the counter. It does not work. I have worked for a Veterinarian for over 27 years. Good luck.

June 16, 2010
0

found this helpful
Baby oil, or mineral oil is good to clean ears with. Fill the ear canal and massage the base of the ear. Wipe it out with a cotton ball after a few minutes.
I strongly suggest doing this outdoors because it gets messy when they shake their heads!

October 10, 2010
0

found this helpful
My vet told me a little alcohol on a cotton ball. I've been doing this awhile now on my chawinnie and I have not had any problems.
Read More

Answers
What can I use in my dog's ears to take away the odor? She doesn't have an ear infection, and my groomer can't get the smell out either.
By Katie

Answers

June 22, 2011
0

found this helpful
Either your Vet or the local Pet Store will have ear cleaner. It consists of putting a few drops into the ear canal, and rubbing in a circular motion under the ear to remove waxy buildup. Also remember to clean the visable area inside the dogs ear of any wax buildup. If your dog has long ears that hang over the opening of the ear canal, air does not circulate well to dry this area out. So you may have to do this every 6mth's to a year.
Good Luck!

June 22, 2011
0

found this helpful
I mix the following: 1:1 solution of white vinegar and water. Heat in microwave just til warm. Add 10 drops tea tree oil. Use a white wash cloth. Saturate and squeeze solution into dogs ear canal. rub gently at base to work in. Let the dog shake it out. Wipe the ear flap clean with the wet wash cloth and dry with a towel. Repeat as necessary.

xintexas
Silver Feedback Medal for All Time! 278 Feedbacks
June 23, 2011
0

found this helpful
I use Zymox Ear Cleaner It gently cleans and inhibits bacterial growth. It is used for non infected dirty dog ears and is non toxic. Since your dog's ear smell a lot you may have to use this on a weekly basis to keep the odor in check.
I think it leaves a pleasant smell in the ears. I buy it at Amazon.com you may be able to purchase at pet stores but am not sure about that. I have used other ear cleaners but I like this one the best for quality and price.

June 23, 2011
0

found this helpful
With no disrespect your Groomer is not a Veterinarian the only person qualified to pass option of problem

January 30, 2013
0

found this helpful
I had the same problem with my cocker spaniel. First, problem ears are many times the result of food allergies. Try a grain free food. Here is a recipe for home-made ear wash. I asked my vet if it was safe and she said YES. This works better than anything I've ever gotten from the vet.
16oz isopropyl alcohol or witch hazel (witch hazel stings less if the ears are very irritated.
4tb boric acid
16 drops gentian violet solution.
These items are inexpensive and this ear wash works. If you can't find boric acid in your local stores, try online.
March 1, 2016
0

found this helpful
Just FYI I use boric acid and my (farm/country) vet told me you can buy boric acid at just about any store including dollar store .... It's disguised as roach killer! Be sure and read ingredients to make sure it's 100% boric acid though
Answer

this Question

I had my Yorkie to the vet for dental and toe nails. They tried to clean his ears while he was out, but he woke up while she had a Q-tip in his ear. After he had been home for a couple of days I noticed the smell kept getting worse so I called the vet and they had me pick up antibiotic ointment to put into his ears twice a day.
Now he can not hear. You can yell and clap, but until you are in front of him he doesn't respond. Will the water/vinegar work to take out all the ointment. I'm sure that it has his ears plugged up.
Answers

February 16, 2016
0

found this helpful
Antibiotic ointment suggests there is some sort of problem, like a yeast infection. So it may be the ointment, but if the dog can't hear anything, it could also be an ear infection.
I'd suggest calling the vet and asking them if you should clean the ears and how, or if they think he has some type of infection that's gotten worse. They should have told you what you needed ointment for.
Read More

Answers
How do you clean your dogs ears ?

By pj

Answers
February 10, 2012
0

found this helpful
You can buy some ear wash at the vets office. They charged me $16. Then you pour it into the ear canal. Quite a bit, and let your dog shake it's head. That shakes out the dirt. Then using a cotton ball, stick you finger into the ear and wipe out what is there. Some dogs, depending on the breed, need further attention. They produce allot of ear wax and have excessive hair growth. The hair must be removed. My dog isn't one of those so I really haven't had to go any further then what I told you. I know one of those kinds of dogs is an Old English Sheepdog. My sister has one. You might want to ask your vet if you feel uncomfortable doing this.

February 11, 2012
0

found this helpful
I use a ear cleaner with a drying agent from my vet.First I saturate a cotton ball then with the cotton ball in gently clean in the ear canal, don't worry about getting deep into the canal since the excess liquid will drip in while cleaning and seep into the canal. I keep cleaning with new cotton balls until I don't have debris on my cotton ball.
My vet told me it's not a good idea to pour the solution into the canal because letting moisture sit in the canal can be irritating that's why a cleaner with a drying agent will be helpful.

February 12, 2012
0

found this helpful
Wal-mart an Kmart carry a ear cleaner/drying liquid, use a damp cloth and softly clean inner ear, do mot stick q tips in ears, place recommended drops in ears and take your fingers around back of ears and rub to make sure liquid covers all of the inner ear. If head shaking occurs take to vet, more than likely the dog has a yeast infection in ears and doctor should also pull out inner ear hairs.
Answer

this Question
I have a Pom Yorkie she is my love and pride. I have spent hundreds on her ears and am tired of having to spend more. I am looking for a natural way to clean her ears. I see the apple cider, rubbing alcohol, and water wash. I would like a better breakdown on the mixture. Can someone help? I am sure she would like something that actually works and so would I.
By Florine E.
Answers

October 26, 2011
0

found this helpful
My sister has a Porkie with the same problem. The vet prescribed Diflucan as it is a yeast infection. She was washing his ears with plain warm water,(when he would let her), and after several rounds it has finally cleared up. He also chews his feet. Especially after going outside. Vet says he has allergies.
Answer

this Question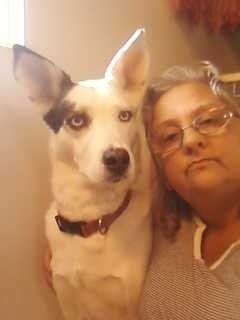 Keyara gets sore and red ears a lot. I do use Vettrust cleansing ear wash 2 time a week, but she still get red and sore ears. What can I do from here? I don't have the money to go to a vet.
By Tina
Answer

this Question
Archives
ThriftyFun is one of the longest running frugal living communities on the Internet. These are archives of older discussions.
Does anyone know of an effective, safe, and inexpensive ear cleaner that can be used for dog's and cat's ears to clean them?
Read More...
Published by ThriftyFun.
© 1997-2022 by Cumuli, Inc. All Rights Reserved.
https://www.thriftyfun.com/tf24186779.tip.html