Turning fabric tubes right side out can be very frustrating. I found a way that works great for me and is much safer than the turning tool I purchased, as it makes a hole in some fabrics. I have a pair of needle nosed pliers with 4 inch ends on them, and they are very thin.
I just thread my tube onto the nose, grip the other end in the pliers, and gently pull that end through, reversing the tube.
To stuff tubes, I thread the turned tube on my pliers, grip a rolled piece of batting, and pull it through the tube. By making the end of the batting smaller and gripping it tightly, it will pull right into the tube with no problem. By using quilt batting for stuffing tubes for arms and legs, I get a nice smooth finish.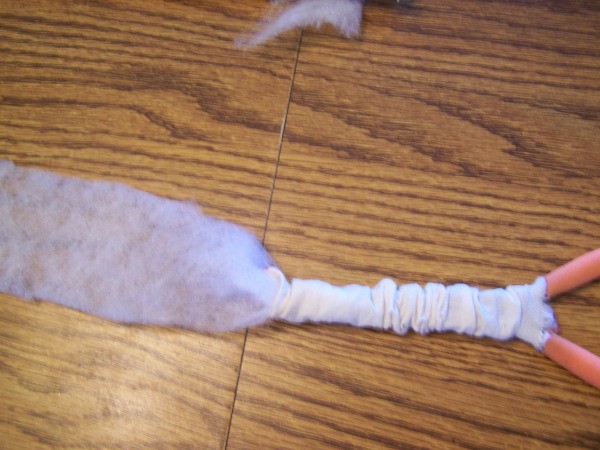 By Ann W. craftingtales.com from Loup City, NE