May 20, 2009
0

found this helpful
Best Answer
I don't have any idea how much yardage you have but why not make a frilly decorative pillow to go on your bed. Something that everytime you look at it, you will think of your Mother.
May 21, 2009
0

found this helpful
Best Answer
I got my father's bath robe after he died. We were going to share it among siblings a year at a time, but my sister found a lady who took the robe and made 4 teddy bears out of it. That way we all had something of daddy's and it was cute to boot. My teddy bear was present for both my daughter's weddings and was posed in most of their photos.
May 22, 2009
1

found this helpful
Best Answer
Depending on yardage, you could use it for a small decorative quilt, and embroidery your parents wedding date/name on one square, your name on one (with your spouse and date if married) on another, siblings on others. Or just the children and use beads or embroidered embellishments on the random squares to make a family tree type.
Or, put your parents names and anniversary in the middle square, then print photo's of them and their children on the transfers you can buy and use those on other squares. I made a "memory" quilt (made 10" squares with 2" binding) out of my wedding dress lining for my son/daughter in law doing this with their names/date in the center, a couple of random squares had the lace appliques from the outer layer, some had embroidered flowers in their wedding colors, etc.
This way I still have the outer layer and some of the lining for a gown for future grandchildren.
May 20, 2009
0

found this helpful
I was thinking a pillow also. I received my grandmothers cedar chest some time ago. I had gone through it but not really gone 'through' it. I got married in '07 and decided to find something old in there for the wedding and ran across this little off white satiny pillow. Here it had been my Mom and Aunt's 'baby' pillow when they were young. Grandma apparently had some scrap fabric and sewed up a pretty pillow for them to use for their dolls. My heart about burst! I did take a little ribbon and sewed it around the outside. I put a ribbon in the inside center and viola.. I had my beautiful, keepsake ring bearer pillow.
May 21, 2009
1

found this helpful
If you have enough yardage perhaps a christening gown or even a little satin jacket for the baby to wear. Since I don't know your age or if you have or are planning to have children or grandchildren this may not be a good idea. Unless you dress a baby doll in it and keep it on a bed.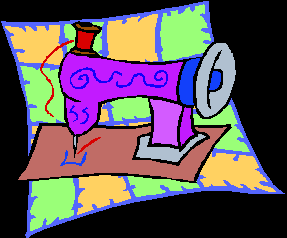 May 21, 2009
0

found this helpful
My sister made beautiful pillows. She put a picture of the couple at their wedding and used lace, ribbon and beads for wedding gifts. You could embellish in many ways. I don't have a picture of them, but they were very impressive.