By DEBRADJ. (Guest Post)
August 22, 2008
0

found this helpful
I have carpeting in my dining room where we eat all the time. I don't do a thing to protect it. Even if the little ones come over its no big deal. If there is a spill I do a spot clean and then twice a year I do a whole house shampoo anyway. I just don't sweat the small stuff I guess!
August 22, 2008
0

found this helpful
How about using a large & colorful area rug under the table? I've noticed on TV, that a lot of people use the same area rugs in the diningroom & livingroom to tie the rooms together, also the colors help with the decorating scheme.
August 22, 2008
0

found this helpful
we use a vinyl table cloth
this can be wiped off or simply tossed into the washer and used over and over again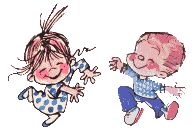 August 23, 2008
0

found this helpful
Go to Home Depot & buy a roll of the clear contact papre that they sell, it is for your carpet, we used it when we moved in, so that the movers would not track up our carpet, we also use it when we paint, you will find it by the carpeting, just put it down, it is self sticking, when it gets dirty, just pull it up & put a new piece down, it lasts a long time. Just go to Home Depot & ask them for the carpet protector that contractors use.
August 23, 2008
0

found this helpful
If money is a concern. you can ask for a area rug on Freecycle. It is like a garage sale, only things are free and you post online what you would like. If someone has a area rug to give away, they will email you. Then you pick up the rug. There are a lot of nice people on this site who give things away, the idea is to keep items out of the landfill, and give them new life with a new owner.
www.freecylcle.org
August 25, 2008
0

found this helpful
You might check with a carpet center for a remnant piece in or close to the desired size.
Spray with scotchguard, if desired, and put carpet remnant in the room in lieu of a rug.
My mother in law found a really nice oval braided room size rug that just needed a little repair. She bought it very cheaply and hand sewed the damaged areas. Now she has an expensive rug for a small price.
March 19, 2009
0

found this helpful
I have a day care in my home. Our dining room is carpeted. I put thick plastic table cloths under the kids' "areas"; high chairs, chairs at the table, and the child sized table. I buy them in bulk at the dollar store. They are easy to clean. I just fold them up and carry them to the bathtub, spray them off with the hand shower and hang them over the shower curtain rod to dry. I use about 3 a week, and when they get ripped, I use them outside as picnic table cloths, play cloths on the grass (for the kids), sand box covers, air conditioner covers, etc.
By the time we're done with re-using them, they are pretty much destroyed! And the ones I buy are recyclable. I use these instead of spot and carpet cleaner because some of "my" kids have allergies to the chemicals in carpet cleaning fluids, and as a bonus. You can get seasonally decorated tablecloths. The kids love them.