August 7, 2010
1

found this helpful
Best Answer
I had always heard that garlic was good for your pet, after losing my chocolate Cocker Spaniel to unknown reasons. I read that garlic, grapes, nuts and apples, especially the seeds were deadly to a dog. I don't know if it is true, but I was guilty of giving my dog grapes and an apple now and then to eat. They said that grapes will cause kidney failure.
I use Diatomaceous Earth to worm my little Cocker spaniel, Daisy. Food grade Diatomaceous Earth can be used by humans, all animals, plants and insects. It's very inexpensive for the amount you get.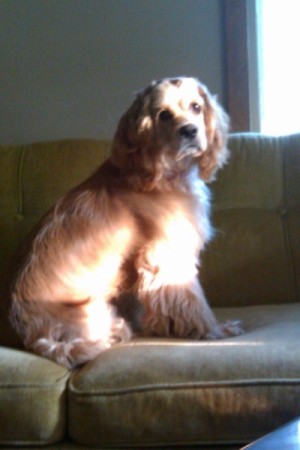 August 19, 2019
0

found this helpful
The 2 most common drugs for worms seem to be Albendazole and Mebendazole (vermox) . Albendazole and mebendazole are in the same chemical family, albendazole is newer and has better in that only a single dose whereas mebendazole needs 3 days.
The therapeutic dose of Alabendazole is 11.5 mg per pound of your pets weight. Often It's recommended to repeat this in 14 days.
I've got Albendazole and Mebendazole online for cheap. If you're curious Just search on Google for this keyword "NOWORM247" to find reliable source. Hope this helps.
August 10, 2010
2

found this helpful
Best Answer
Hello, I have worked for a Veterinarian for over 27 years and the answer is no. Please take a stool sample to your Vet and have them check for worms and which kind they are. You Vet can treat them with medication once he/she finds out which type of worms they are. There is no home remedy to get rid of worms, it is an old wives tale. Good luck.
August 10, 2010
0

found this helpful
Best Answer
Garlic is deadly to dogs and cats! Actually, anything in the allium family is and, besides a few other possible problems that can occur, it causes anemia! Please just take a fresh stool sample to your vets office and they will let you know what you need to do for worming and you do not have to pay for a vet visit doing that just the testing for the stool sample.
Better safe than sorry because there are different kinds of worms and each need different medications and dosages depending on the dogs weight!
August 4, 2017
1

found this helpful
Garlic is not deadly!! I've fed it toy 8 dogs for the last 25 yrs and they lived a long life..no health issues beside surgery for acls.
December 28, 2017
0

found this helpful
Oh great I was on another site that said garlic is great for deworming and I just garlic to my Chihuahua so now what do I do
January 2, 2018
0

found this helpful
Garlic is considered toxic to dogs, especially smaller dogs. I would contact your veterinarian immediately.
October 19, 2018
0

found this helpful
Garlic is not deadly to dogs it's onion
December 30, 2019
0

found this helpful
The woman said she couldn't afford a veterinarian bill....i mean do you ppl not realize that some of us are less fortunate and don't have that kind of money just laying around
March 4, 2020
0

found this helpful
Real confused! Is garlic deadly to a dog OR is it???
March 5, 2020
0

found this helpful
It is a debatable point, although most pet health care professionals say to avoid it entirely, especially in small dogs.
"Signs of garlic poisoning can be delayed and not apparent for several days. While tiny amounts of these foods in some pets, especially dogs, may be safe, large amounts can be very toxic."
April 8, 2020
0

found this helpful
Did you treat worms w it?
August 7, 2010
0

found this helpful
You can try some of the over the counter wormers, and give it according to label directions. Make sure it is safe for the pups age and weight before buying.
August 10, 2010
0

found this helpful
I have used over the counter meds to worm my dogs with lots of success. Also you can buy worming medicine online at various pet stores. You do not need to visit a vet to buy the meds for worming.
June 13, 2017
1

found this helpful
Actually a lot of people has been not inform correctly about garlic to deworm your dog the fact is that garlic as long as is on moderate quantities can help deworm your dog and human and it is scientific proven. Go online and you can see a lot of information about it and its true now if you ask your vet they will tell you otherwise but thats like you telling the doctor that you taking only natural drug he might tell you its not good for you but its all about that money anyways if you want to get rid of the worms you can give him some gsrlic and then i recomend to wait until you can take him to the vet and get him test it to make sure he doesnt have anymore worms
January 6, 2018
0

found this helpful
Seems like a lot of vet professionals are clearly more concerned with themselves rather than the animals. Garlic itself is certainly not toxic to your dog. Like with most things that are otherwise good for us, it should be used in MODERATION. You'll be hard pressed trying to convince anyone with a functioning brain that your toxic dewormer drugs are somehow safer than something as organic as garlic. Something that has been used as a home remedy for centuries by pet owners with absolutely no proven effect of any harm towards the animal whatsoever.
Garlic can be VERY beneficial to your dog and you should definitely consider the benefits. Even if it means pocketing the hundreds of dollars that your vet would rather have. It truly urks my nerves that we're supposed to trust the same medical professionals who spread false information because of their ulterior motives.
December 13, 2018
0

found this helpful
How much garlic do i give my 35-45 lb pit for worms
June 20, 2019
0

found this helpful
U can give him 3/4 to 1 garlic clove twice a day for 10 days then 5 days of no garlic. Then u start another 10 days just like before. And the reason u have to repete is b/c when the worm detaches it lays more eggs so inorder for u to not have another host worm attach to the wall again u must repete.
And dnt miss a dose! It works i just did it on my 3yr old pit for the 2nd time in his life!
February 22, 2020
0

found this helpful
My mother in law who grew up during the depression. She always had dogs her whole life and ALWAYS used garlic to deworm her dogs even up until 2008. She swore by it and her dogs were always healthy and worm free.
March 19, 2018
0

found this helpful
Yes it does help dogs
July 14, 2018
0

found this helpful
Have you given garlic to your dog before that it works
September 17, 2018
1

found this helpful
How much do you use?
July 28, 2019
0

found this helpful
How much garlic do I give my 5lb. Mini pincher for parasites! This is my second time giving him the vet's medication and don't seem to work. I pick up the poop and use unscented wipes to clean him up as a precaution! I am at my wits end.
December 10, 2018
0

found this helpful
Don't listen to these fools that say garlic is deadly to dogs for worming! I have ALWAYS wormed with Garlic! It has a 100 percent effective rate, and it's an antioxidant!!
April 16, 2019
0

found this helpful
I gave a 7wk. Pup garlic this morning for tapeworms. It expelled them within 5min's.
She's doing fine this evening, playing up a storm.
July 31, 2019
0

found this helpful
My pit pup is 10 wks old. How much garlic should I give her per meal?
October 24, 2019
0

found this helpful
Garlic is very controversial in terms of being given as food to dogs. More often than not, dog owners try to avoid it despite claims of having benefits. I personally don't give my dog any garlic. Because of the reasons stated here: goldenretrieverlove.com/.../.
January 30, 2020
0

found this helpful
How much can I give to a 5 week pup
January 31, 2020
0

found this helpful
I would not recommend that. Although some dogs seem to tolerate garlic, I would never use it on a baby. It would be very easy to cause more damage than the fleas.
If you cannot afford veterninary care, you might contact your local animal control or humane society. They may have a program to help you. Otherwise, you could try carefully bathing the puppy using a flea shampoo and flea comb. Flea medication is just the easiest way. But the puppy will needs shots and it should be tested for parvo as well.
Good luck!