I had some extra concrete left over from making my hypertufa pots. So, I built up a mound of dirt and mud in the corner of my yard to use as a mold.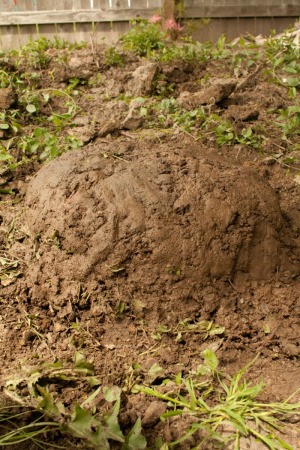 Then I poured the excess concrete into a garbage bag and formed it around the mud mound.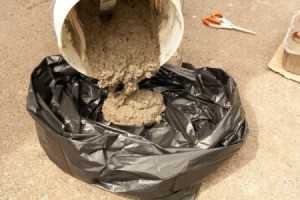 Once I had the shape and thickness I was looking for, I tied off the top of the bag, so the cement wouldn't continue to pool up around the bottom edge.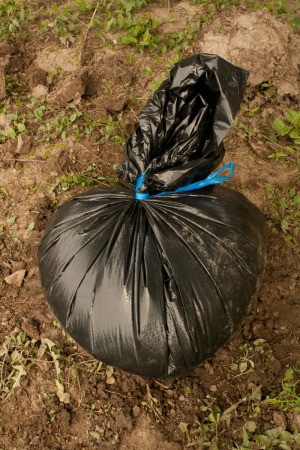 I had hoped it would come out as a wide shallow pot that I could use for plants or maybe something else. However, I made the mound of dirt too large so the edges of the potential pot fell apart when I pulled it out of the bag.
This is what I ended up with: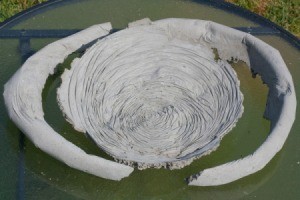 I am not 100% sure what to do with it yet but I think it could make a nice bird bath or incorporate it into a water feature of some sort. One thing I can say for sure is that I will be making more of these!