June 30, 2010
0

found this helpful
Where in the world do you live? How exotic!
June 30, 2010
0

found this helpful
Yes, where do you live? It looks like heaven!
Hello , we live about 20kms outside the outskirts of SYDNEY AUSTRALIA, these are some other parrots I photographed through my kitchen window ,this afternoon. They are a Rainbow Lorikeet, King Parrot, and some Eastern Rosellas on the grass. Thanks for comments, yes we think so. If you don't have a dog or cat [to chase wildlife], then there's no need for a bird aviary in Australia.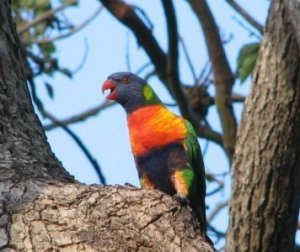 king parrot, pair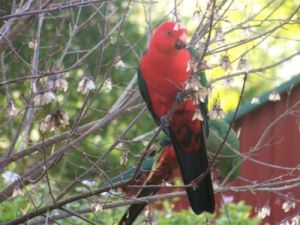 Eastern Rosellas there were 8 together this arvo.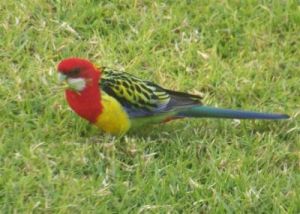 July 1, 2010
0

found this helpful
You are so lucky to have all these wonderful exotic birds in your own backyard. How very interesting!
I would be watching for feathers all the time and saving them. LOL.
Thank you so much for sharing.
Lee
Couldn't resist a couple more from the backyard.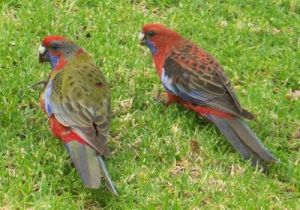 Lyre bird about a bit larger than a pheasant, has a very beautiful call, and can mock any other call.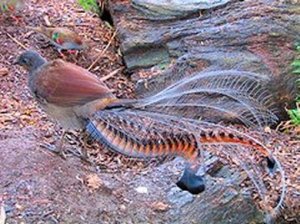 And the common Sulphur Crested Cockatoo.

July 2, 2010
0

found this helpful
Oh my! All are so beautiful, Julie! You mentioning the Lyre's call awakens the senses to realize there's so much more to the birds than their visual beauty but also their music.
And Lyre is such a perfect name for that bird! Makes music and, since the bird mocks other birds music, the pronunciation of Lyre fits perfectly for the meaning of another word that's spelled differently. ;-) LOL!
July 5, 2010
0

found this helpful
Really beautiful picture's, thanks for sharing!
August 18, 2010
0

found this helpful
How fun to see such amazing birds with those, bright colors.