I have a rental house that the renters moved out of and the toilet is awful. I have scrubbed and scrubbed but it has so much lime or whatever is built up I cant make a dent. I don't want to replace the toilet at this time. Any ideas?

Momcann from MO

Answers:
Cleaning a Very Dirty Toilet
The best cleaner I have found for the toilet is The Works. I buy it at either the Dollar Tree or Walmart. Is is very inexpensive and it cleans like nothing else I have found. I have a rusty water problem at my home. I just apply The Works and wait a couple of minutes run the brush around and it is gone. If the bowl is really bad I will use a bucket of water to flush down all water in the bowl so the cleaner goes directly on the bowl and isn't diluted by the bowl water. (03/01/2006)
Cleaning a Very Dirty Toilet
My sister's toilet in their "shop" was so bad it was just about black from the build-up. It's the kind of bathroom that rarely gets used (they lived in the shop while building their house a few years ago). Anyway, I took my Watkins Toilet Bowl Cleaner (professional strength) and did a test with it using that toilet. It was absolutely unbelievable. It looked like new when I got done.

By Trudy Powell
Cleaning a Very Dirty Toilet
Try a product called lime-away if it is lime. If not there is a strong acid, forgot the name but any hardware store will be able to tell you the name. I always cleaned the comode at a new house with this acid, but use gloves as it is extremely potent. (03/01/2006)

By Sylvia S.
Cleaning a Very Dirty Toilet
We have rentals, too, so I know what you're talking about! You will take a chance doing this, but if nothing else works, use some drain opener. Carefully pour it in the bowl full of water, swish it around and let it sit for a few minutes. This has cleaned absolutely black bowls and we've never actually cracked one. The sulfuric acid gets hot, which can cause the problem. This is a last resort thing because if it cracks. you'll end up replacing the toilet anyway.
Good luck. (03/01/2006)

By Nancy in MO
Cleaning a Very Dirty Toilet
I agree with the suggestions for using the strong cleaners. However, if those do not work, you can try a pumice stone. I buy mine in the cleaning section at Wal-Mart. They are great, and very effective at removing stains from a commode. You just scrub the sides of the commode and it usually does the trick. (03/01/2006)

By fab4mom
Cleaning a Very Dirty Toilet
Go to Wal-Mart or a store that has a good selection of bathroom cleaning supplies and look for a package that says "Pumie Scouring Stick". This is a Pumice stick. Wet the edge of it in water and then rub the edge of the stick on the stains. All the directions are on the back of the package. The product is made by the United States Pumice Co. The stick is also good on ceramic tile and porcelain, masonry, concrete and iron. You can even use it to clean barbeques. Nothing and mean NOTHING will work close to as good as this. I have tried them all.
Kenny G. from Gulfport - Home of Katrina
Good Luck. (03/01/2006)

By Ken Gosnell
Cleaning a Very Dirty Toilet
Have you tried CLR? Its sold in the cleaning section of the store..
I use Comet cleaner to clean my commode. Whatever you decide to use, let it set and the chemicals will do the work.. (03/01/2006)

By Carol
Cleaning a Very Dirty Toilet
I have been told that pouring a whole can or more of coca cola into the toilet, let it sit for a few hours and it will come clean. (03/01/2006)

By June Dixon
Cleaning a Very Dirty Toilet
Whatever you do don't use an SOS pad. I did and my bowl was left with a dark grey ring from the abrasive scrubbing. I started out with a problem with hard water ring. RA (03/01/2006)

Cleaning a Very Dirty Toilet
Empty the water out of the tank. Take some old white cloths or white paper towels soaked in white vinegar and fill up the toilet bowl with them and let them sit for three or four hours and then clean with a toilet bowl cleaner. (03/01/2006)

By Twila Wales
Cleaning a Very Dirty Toilet
Vinegar...Lots...overnight. Won't hurt anything. (03/01/2006)

By Juanita
Cleaning a Very Dirty Toilet
I also use The Works to clean toilet bowls and it's wonderful. (03/02/2006)

By hwalz
Cleaning a Very Dirty Toilet
I agree with the other posts - a pumice stone is the only way to go to get the really tough buildup and stains - put on some gloves first though - I get mine at Wal Mart also. (03/02/2006)

By Starlight
Cleaning a Very Dirty Toilet
The Works! It's an inexpensive toilet bowl cleanser usually found at Wal-mart, Dollar General, just about anywhere. It used to do WONDERS on our toilet on the farm with rusty well water. It does half the scrubbing for you - but I don't find it as miraculous now that I'm on "city water" - good luck.
slw (03/02/2006)

By Sandra
Cleaning a Very Dirty Toilet
We had awful calcium (brown & hard),build up in our toilets, from hard water. "Lime Away" did not work. Scrubbing with soft screen did not work. I used "The Works" very affordable at Walmart. And let is soak for about an hour during which time, I would scrub every now and then with the toilet brush. At the end of the hour, the brown calcium stain just came off in pieces and fell away. I don't want to sound like a commercial, but, "The Works" is great. (03/02/2006)

By Glinda
Cleaning a Very Dirty Toilet
Turn the water off at the back of the toilet, then flush, this will empty the toilet.
Use "bathroom cleaner plus" from Amway.
I am not a dealer, someone gave me a bottle of this and I never use anything else.
Works better than CLR or lime away. (03/02/2006)

By LEONA LABINE
Cleaning a Very Dirty Toilet
I have heard a pumice stone works good. (03/03/2006)

By chaingang
Cleaning a Very Dirty Toilet
We just bought our home in the country and we do not have city water, our well is sulphur water since they apparently went too far while drilling. The result is a high sulphur content that turns everything a deep nasty yellow color and over the period of maybe a week, it will cake on like nothing I have ever seen! The ONLY thing that gets it clean, with no scrubbing and minimal bathroom closing time is Sno Bowl.
I simply had to flush the water out of the back after turning the toilet off and soak the back in the Sno Bowl, then turn the water back on and flush a few times. It all went down the drain. Now I just use the sno bowl every few days and it keeps it all clean. I use it on the tub, sinks, and washer also. It is amazing how quickly and how well it works! (05/22/2006)

Cleaning a Very Dirty Toilet
I find that concentrated Phosphoric acid works a treat. Try not to spill any on the carpet, though. (07/30/2006)

By Vambo
Cleaning a Very Dirty Toilet
Spirit of Salts from your hardware shop. Put in two cups, close the lid of the toilet and let it sit for an hour. Repeat if necessary, and flush afterward. Make sure that you ventilate very well, Spirit of Salts is HIGHLY CORROSIVE and very dangerous. I had the same problem and it worked for me - the toilet looks like new! (07/30/2006)

Cleaning a Very Dirty Toilet
THANK YOU to those that suggested using a pumice stone! My toilets have had rings for years and i tried every product out there, and nothing would remove them. The stone cost me 2 bucks and it came right off! I could not believe it! Thank you Thank you Thank You! (11/01/2006)

By malina
Cleaning a Very Dirty Toilet
Pumice stone? Who'd have thought. My toilet is like new~~thankyou ~~thankyou~~ (02/24/2007)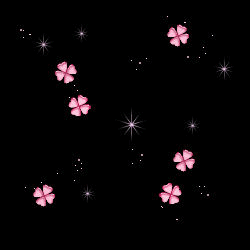 Cleaning a Very Dirty Toilet
I don't know if the previous homeowners just let the house sit without cleaning the bathrooms or what? But I've been trying for the past 9 months to get rid of the hard water stains in the toilet. I read everyone's comments. I slipped on my gloves, and starting scrubbing with the pumice stone. It works wonderfully! (07/14/2007)

By Jaye
Cleaning a Very Dirty Toilet
Taking the majority of advice here, I went to WalMart and picked up The Works cleaner and a Pure Clean Bathroom Cleaning Block (a light blue pumice stone with a sponge top). Both products were in the same aisle, so easy to find. But I got to thinking if there was something stronger than "The Works" ... after all, WalMart usually has a hardware section.
So I cruised over there and found a bottle of Lime Out Extra and got that instead of The Works. Wow! All I did was squeeze some of the Lime Out Extra into the bowl and let it sit for an hour or two, then came after it with the Pure Clean pumice block. The toilet looks so brand-new, i'm going to get Pure Clean sticks for the sinks, too! (08/05/2007)

By tiktak
Cleaning a Very Dirty Toilet
I found shaws pads on the internet. Shawspads .com I could not believe the results! It is also "GREEN" (08/06/2007)

By Jackie
Cleaning a Very Dirty Toilet
I've tried them all
Lime Away & CLR are weak demineralizers. Not effective on heavily stained toilets, forget any lime/calcium removers for this job.
The Works is good, but not as good as Sno Bowl
Watkins is on a par with Sno Bowl, its environmentally friendly but costs twice as much
Any HCl cleaner is very good, but DO NOT leave it in the bowl very long because it will etch the porcelain
Any Phosphoric Acid cleaner is very good, not as strong as HCL but won't damage the bowl. Look for strength of at least 20% (25% is best)
Finally, use a pumice stone for rings or tough spots (09/14/2007)

By Rob
Cleaning a Very Dirty Toilet
For cleaning mineral buildup: try "hardware cloth" instead of a pumice stone. A small piece will go where the pumice stone cannot and it's much cheaper. (12/30/2007)

By Sylvia
Cleaning a Very Dirty Toilet
I had build up in my toilet that nothing seemed to touch. Went to Walmart, bought some really cheap denture cleansing tablets, crushed 4 of them in a mortar and pestle, dampened the upper bowl with a toilet brush, sprinkled on the crushed tablets then dropped a couple more in the bowl. Wait twenty minutes and flush. I now have a dazzling white toilet that smiles at me! (02/06/2008)

By Alice J.
Cleaning a Very Dirty Toilet
I had exactly the same problem. I tried all of those other items and none of them worked...UNTIL I purchased Zep's Professional Strength Calcium, Lime & Rust remover at Home Depot for about $5. The hydrochloric acid in it knocks it out...quick! Just drain your bowl and pour it in. Within 10 mins. this hard caked-on crap was gone. ZERO scrubbing!
(05/26/2008)

By Pearl
Cleaning a Very Dirty Toilet
Try Easy-Off BAM Multi-Surface Power Toilet Cleaner; I haven't found anything yet that it won't clean! (07/02/2008)

By pjm
Cleaning a Very Dirty Toilet
Consider this: all those chemicals listed above that you described as "very corrosive" have been turned loose in the environment. They're all poisons. Their use is irresponsible. Stick with the pumice stone and a bit of baking soda.
(07/02/2008)

By Jane W.
Cleaning a Very Dirty Toilet
VINEGAR Kills Lime, mold and dirt.
The vinegar smell goes away in a day or less. (07/18/2008)

By Myshka
Cleaning a Very Dirty Toilet
I clean empty apartments before the new tenants move in. I use a toilet cleaner called "Works". It is like an acid and gets out just about everything especially the lime and hard water build up. It will foam up and eat it away. Just don't breathe it in, it is very strong. I get it at Walmart for $1.12! Works great.
Shelly (07/31/2008)

By Shelly
Cleaning a Very Dirty Toilet
I would try using NeverScrub. I posted one earlier and it has helped. You can try purchasing one at www.neverscrub.com
I just realized they have a scrubfree which is NOT neverscrub. I would stick with the original. (10/20/2008)

By Alisa
Cleaning a Very Dirty Toilet
I just tried the CLR to get rid of a ring around the toilet and it didn't work, except to burn my hands. (10/25/2008)

By aztraveler
Cleaning a Very Dirty Toilet
I will share my miracle with you all. I use a "lady's aid " Pumice Scouring Bar. I buy them at Alco's but i have seen them in other stores. Walmart used to carry them, but I haven't seen one there for awhile. You might check any discount store or even a grocery store. They work miracles on the heavy limescale. We have very hard well water. The bar as you use it kind of denigrates. They are cheap, only about $2 or $3. (10/31/2008)

By popeyesgal
Cleaning a Very Dirty Toilet
I used "Works" also and it worked when I thought I would never get my toilet cleaned again. It costs $1.00 at Wal Mart and I am going back to get four or five more bottles. It is just amazing. (12/22/2008)

By Marcy
Cleaning a Very Dirty Toilet
How do you clean a toilet after an sos pad was used? It now has a dark area, and not sure how to remove it, or can it be removed?
(01/17/2009)

By Anita
Cleaning a Very Dirty Toilet
Wow! Thank you to the people who posted comments about how to get those ugly brown, unsightly stains off the toilet bowl. I went to Walmart and bought The Works and I also bought an Earthstone BathroomStone. First I very carefully poured A LOT of The Works in the toilet bowl and let it sit for awhile. Then I carefully scrubbed with a toilet brush and was disappointed that it wasn't removing very much of the brown stains. We are on well water. Oh and since nobody mentioned THIS...once I started scrubbing with a brush using The Works I began to smell a rotten egg smell. Pee U! Be sure to open the window and wear a gas mask! lol After I scrubbed and flushed the toilet several times I began using the Earthstone BathroomStone. I got it wet and began to rub it around on the brown stains and it did the trick beautifully! I am now the proud owner of a pearly white toilet bowl that sparkles! I don't know if it was the combination of both that did it but I'm going to try it now on my other toilet without using The Works and see how the BathroomStone does all by itself. Thanks again to all of you who gave such wonderful advice. (02/21/2009)

By Pearly White Toilet Tango
Cleaning a Very Dirty Toilet
Hello, If you're seriously broke, I'd suggest sand paper. You don't even need a lot. I had about a 2 by 5 inch piece, just rip it even smaller. Also, my stain was really bad, about 2.5 years in the works.

Additional note : I pretreated with boiling water.
(04/03/2010)

By pterrius