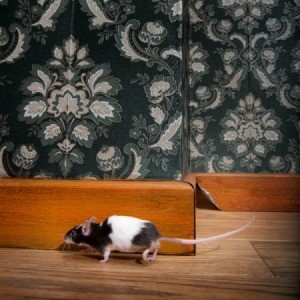 I would like to try and deter mice from our house. My problem is this: There is a hole on the outside of the house where the top of the foundation meets the house. I am afraid that if I put mint in the hole they will find "another" point of exit for the mice that are already in the hole, creating yet another hole, or there could be dead mice in the house walls if they have no other exit.
Another thing is that I have a lot of wildlife (including squirrels) that come to that area. I do not want them to be effected by or repelled by this. Does anyone know if squirrels, and or birds would be repelled as well?
Debbie from Nevada
Answers
By Michael (Guest Post)
June 2, 2008
0

found this helpful
Best Answer
I was talking to a pest control officer and He told me that the spray expanding foam is a good deterrent because it seals up the cracks or holes causing them to find another place to take up residence. Foil and steel wool work well too. But I would take the expense of a few cans of expanding foam and seal all the way around the house. I don't know what the area between the house and foundation looks like but for an added bonus after the foam you can construct some kind of encasement or cover so nothing will chew threw. I hope this helps you some.
By Bill (Guest Post)
May 18, 2008
0

found this helpful
Forget the mint. You need to block all holes in the foundation to prevent mice from getting in the house. Now is a good time to do that.
They enter the house for warmth and food. If the squirrels get in the house they will really make a mess.

May 18, 2008
0

found this helpful
Mice are pretty good at squeezing throught he smallest spaces (and will chew through just about anything. Try stuffing steel wool in cracks/small holes. They can't chew through steel.
By tom (Guest Post)
May 18, 2008
0

found this helpful
At the hardware store you can get a can of foaming insulation. You spray it into the hold or even a crack and it expands to fill the area. Ask at you hardware store. You can also get liquid cement in a can to fill cracks and holes All cracks and holes must be filled or MICE will get in.
Read More

Answers