Marjorie
Silver Feedback Medal for All Time! 290 Feedbacks
November 24, 2009
0

found this helpful
Beer Bread
Make 1 loaf
Time: 2 min. plus 55 min. baking
Just two ingredients and no kneading--Fresh baked has never been easier!
Store airtight at room temperature up to 3 days or freeze up to 3 months. I always store my homemade bread in the refrigerator for safe keeping. It doesn't matter if the beer is fresh or stale, you can't tell the difference in the taste.
2 2/3 cups self-rising flour
12 oz. beer, freshly opened, chilled or at room temperature
1. Heat oven to 375 degrees F. Lightly grease a
9x5 x 3-in. loaf pan.
2. Put flour in a medium bowl. Add beer and stir with a rubber spatula just until mixed and flour is moistened completely. Scrape into a greased pan.
3. Bake 50 to 55 minutes until top is lightly browned, sides pull away from pan and poke a knife in center to see if it comes out clean.
4. Cool in pan on wire rack 5 minutes, then turn out on rack to cool.
5. Brush with butter or margarine on top and cover with towel for a soft crust.
6. To serve: Cut in 1/2-in. thick slices with a serrated bread knife.
Self-Rising Flour
Makes 1 cup
1 cup all-purpose flour
1 1/2 teaspoons baking powder
1/2 teaspoon salt
his mixture can be used in recipes calling for self-rising flour.
Note: My husband and I love this bread!

November 24, 2009
0

found this helpful
21 uses: www.wisebread.com/21-great-uses-for-beer
Seems like I read they used to use it to set hair in rollers with or use as conditioner too back in the day. I always wondered if it made your hair smell like a brewery.
And beer bread (posted below by MCW) is awesome...especially toasted.

November 26, 2009
0

found this helpful
Make beer batter for fish by mixing either pancake mix or all purpose baking mix (Bisquick) thinly by directions except replace any liquids with the beer.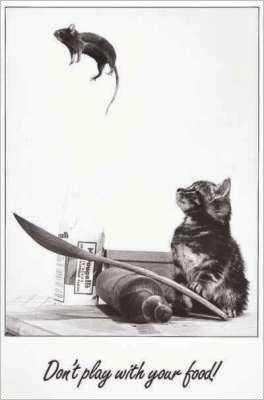 November 26, 2009
0

found this helpful
Cup of epsom salts to a cup, I think, of stale beer. Use it on windows to create a frosted look! jj from Atlanta

Dena Roberts
Bronze Feedback Medal for All Time! 102 Feedbacks
November 26, 2009
0

found this helpful
Makes an excellent meat tenderizer. Just soak any kind of "solid" (not ground) meat for a couple of hours, in the fridge please! and it will melt in your mouth.
Also gives a great taste to stews and pot roasts. Just pour a bottle, or can, into the cooking liquid. The alcohol cooks off, so the kids can eat it, too!

November 26, 2009
0

found this helpful
Do you have snails eating your garden? If so a dish of beer left out overnight will take care of them. The snails are attracted to the yeast in beer and can't resist it - they crawl into it and die - I'm not an advocate of killing anything usually, but this does stop the snails destroying my vegies!

November 26, 2009
0

found this helpful
It's great for acid loving plants. Take 1-1/2gal water, 1-12 oz beer, 3/8th tsp instant tea, 1-1/2 tbsp baby shampoo. Mix well. Then around the soil of acid loving plants, sprinkle & turn in the soil, a couple of handfuls of Epsom salts. Then water in with the liquid mix..
That amount will do 1-2 lg bushes or say 4 small plants. Geraniums love it. You can do this about 2x a year. Use other fertilizers, but this is wonderful for those plants that after everything you've done, they still don't bloom.