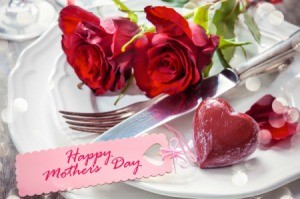 I am planning a Mother's Day banquet at my church this year, I need all the advice you could give me. Expecilly Ice-Breakers.

Thanks,
Crystal

Answers
By Valerie (Guest Post)
April 25, 2005
0

found this helpful
Best Answer
Use post-it notes to write down names of famous mothers: Mother Teresa, Mary, Mother Nature, etc. Put one name on each attendee's back. People have to mingle around and ask the other attendees three yes or no questions to figure out who they are. Really fun and gets people talking and moving.
By Pat (Guest Post)
April 27, 2005
0

found this helpful
Best Answer
You may make a list of things "women" have done, such as :
Was once a cheerleader ____________________
Has five children __________________________
Has been married over 20 years _________________
Likes anchovies on pizza ________________________
Has snow skies _________________________________
Has been saved less than five years _______________
ETC.
They must get attendees to sign in the blank and the one with the most filled in will win a prize,
(This is a great way to get them to know a little more about each other).
Another one is to wait until after they have eaten (beforehand, encourage them to get to know their table mates)....then, pass out pencil and paper and ask specific questions, such as : When did they get married?
When did they get saved?
What is their ministry in the church?
What are the ages of their children?
What is their hobbies?
ETC.
Doorprize to winner!!
God bless you!
April 30, 2005
0

found this helpful
Best Answer
Hi, when my church used to do a mother/daughter banquet, one of the games we played was a purse scavenger hunt. Some of the ones I remember were who had a pair of scissors, who had the most used tissues, who had the most pictures or stamps. I always thought that was a fun game.
Answer

this Question
I am planning a sermon for Mother's Day and I was thinking what ice breakers can I use that are appropriate for church?
Answers
March 26, 2018
0

found this helpful
I would ask everyone in the congregation, other than your religion, what is something everyone in the room has in common? After a few minutes, tell them that they all have a mother, and thats what the sermon is about.
March 26, 2018
0

found this helpful
Mother's are the most important figure in a young child's life. You could start off by talking about a special event, asking everyone who they go to first, or even asking who is the most important person in their lives today. Afterwards, answer with your mother and start your sermon.
Answer

this Question