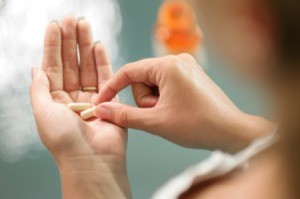 Does anyone have any experience with this company's supplements? I am specifically interested in the Super C22 formula, but any experience or knowledge about their supplements would be greatly appreciated.
Thanks!
By Jo Wilkens from Pittsburgh, PA
Answers

(Guest)
Gold Post Medal for All Time! 846 Posts
October 28, 2010
1

found this helpful
Best Answer
It's a money making scam and you can get vitamin C supplements from your local pharmacy for a lot less money! Vitamin C is Vitamin C! Check with the pharmacist first to see how much is too much to take per day and especially if you take medications. Walgreen's often has 'buy one, get one free' deals on a variety of vitamin brands.

December 30, 2011
2

found this helpful
Best Answer
I took Super C 22 for almost a year. I lost a lot of weight while taking it. I didn't have more energy or feel any different from taking it. I also tried Ultimate Red's, which made no difference that I could see. Then I added Omega Krill and Nuzymes and that's when the problems started.
I started feeling sick and I had all the symptoms of Hepititis or Liver Disease. The enzymes in my liver were extremely high and were caused by taking these supplements. After 6 weeks of not taking any supplements and a lot of money spent on medical bills, not to mention the amount I wasted on these poisons, my liver was finally back to normal. Not sure why they are allowed to sell these poisons, but take my advice and stay away from any supplements. They also do not care that they poison people.

October 30, 2010
0

found this helpful
Some really bogus claims like krill oil is so many times better than fish oil. Krill oil has very little DHA and EPA so it is NOT better than fish oil.
It just contains an antioxidant but then again so do good quality fish oils. Really misleading claim.
February 14, 2016
0

found this helpful
Humans don't produce vitamin c when taking c it only stays in the body up to 8 hrs
March 2, 2016
0

found this helpful
Fascinating! I've taken Dr. Newton's Ultimate Reds for five years now. It makes me feel great! If I miss a day taking this, I can really tell. Hate to see people bad-mouthing a product that works so well!
May 8, 2016
0

found this helpful
Pinkus is skilled at selling products that have ingredients that are really inferior to other brands. Cal-Max comes to mind. He fails to mention in his pitch that Cal-Max contains ascorbic acid that supposedly assists in breaking down
the calcium and magnesium in this product. Why not mention this when talking about Cal-Max.
July 29, 2017
0

found this helpful
Crazy! So sorry to read your experience and find out you went through all that. I would have been a mess.Thanks for posting this information, I was going to get this for my stepfather who has enough issues to add this unneseccary one. Much appreciated!

May 18, 2022
0

found this helpful
Beware of the money back guarantee. They claim you get 30 days to return with a full refund but that time starts from the date of delivery until you claim it so if you dont start the medicine the very day you get it and dont attempt to return it till before the 30 days of using it they will tell you youve passed the 30 day mark and will just say too bad its beyond 30 days. So you cant take it for 30 days and still be in under the 30 day trial.In other words if its not working by the 25th or so day you better contact them. If it goes 31 days youre screwed
Answer

this Question