My 12 year old daughter is turning 13 next weekend. She wants to have a girl/boy bonfire party. What are some good ideas for having a girl/boy bonfire party?
By jacqueline from Concord, GA
Add your voice! Click below to answer. ThriftyFun is powered by your wisdom!

September 27, 2009
0

found this helpful
As long as you have adults there, boy/girl parties at that age are great for kids beginning to learn to act like young adults with each other. I remember how awkward it was at our first girl/boy parties at that age. You aren't little kids anymore, but you are not on the level of older teens either. The best way to go is to bring out they stuff you know they will like: s'mores (they get everyone excited!), jiffy pop, and the little sticks that turn the fire different colors. This is their time to still get to be little kids at heart, so they need the chance to enjoy that side of life before it's not cool anymore :)
Even if some kids do act standoffish and like they are too grown up, bring up some good old fashioned games like three legged races, murder in the dark, balloon popping races and hide and go seek. Maybe they will realize that having fun outdoors with friends and family is something that never grows old. Good luck with the teenage years ahead!
And beware of the dark corners, thirteen year old try to get away with anything if left alone!

September 29, 2009
0

found this helpful
I am planning one for my daughter this Nov., she will be 18, this got me to thinking about her likes throughout the years and I came up with a Cotton Candy Princess/Carnival concept with fire pit fires. I will have a tent or so up adding rough fabric to create the tent toppers, I am collecting toddler games like bowling game, badminton, a plastic basketball hoop etc, balloons everywhere, I am making a photo shoot board with a pic on it, they put there faces in the holes and take pics, I am having Ice cream cone cakes made and I am making cupcake poppers cotton candy flavored w/toothpick sticks with cotton candy on tips for decoor plus, small buffet of favorite foods & Ice drinks with variety of flavors, candy decor, christmas lights, music, Invitations will be like Carnival tickets etc.
Going Wild, & most things I get from Thrift stores, old sheets for fabric, freecycle on yahoo & craigslist, its really up to you 2 bring it together, daughter will likely luv helping, Ours is a surprise, oh, I will be using plastic colored dishware & plastic picnic plate holders for making Candy Sucker decor, how cute.When she drives down our road, she will be in utter amazement seeing the lights balloons etc from this entrance to our backyard, its perfect! Want any help with decor craziness/frugalness on how, let me know I love letting my imagination go beyond the box...Happy Party Creating...oh, trust your daughter, trust this will bee a fun & happy good time vs the negative thoughts & it will bee a great time!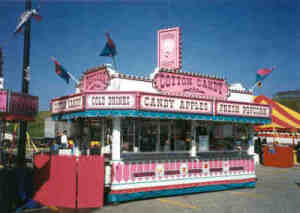 September 16, 2014
1

found this helpful
Well, I'm 13 turning 14 and I had this sleepover last year and it turned out to be really lame. My birthday's in October so I thought about doing a bonfire! Parties are usually better if the kid plans it because most parents don't know what they're kids like (unless you like the cow girl/boy stuff ) Anyways! For a fun party you should invite a large group of people(: Buy glow sticks, fire changing thingys (not sure the name) and sparklers. Things like this will make your party funner. You can buy a bunch of pizzas, hamburgers, or hotdogs, or all. Most people will have their parties at night. Hope this helps(:
Add your voice! Click below to answer. ThriftyFun is powered by your wisdom!
I am having my 13th birthday on February 16. I am having a camp out and a bonfire at night. What should I do from 6 to before we go to bed? I am a male.
Anthony from Lakeland, FL

Answers:
Bonfire Birthday Party Ideas
If you have access to a computer projector and screen, what about a back yard drive-in? Hook up a laptop with a DVD drive and pop in your favorite movie.
(01/31/2008)

Bonfire Birthday Party Ideas
When I was younger, we loved to play Kick the Can, in the early evening. As it gets dark, there is an added dimension to the game, being able to come out from your hiding place, in the shadows, to kick the can. At thirteen, it's still a game that is fun, and can only be played outside. Try it, you'll like it. (02/05/2008)

By Doris
Bonfire Birthday Party Ideas
A hayride is always fun. Especially when it's cold. You can use a trailer hooked to the back of a tractor or even the back of the truck. We always have fun with hayrides. (02/05/2008)

By Elizabeth from Warren, AR
Bonfire Birthday Party Ideas
My daughter had a camp out this year for her 10th birthday. We swam, canoed, played volleyball, Frisbee, horseshoes, etc. They played music loud and danced. They cooked either hot dogs on a stick or wrapped a hamburger patty in aluminum foil and threw it in the fire to cook for dinner. We did not make a cake (too hard to transport) so we let the birthday girl make the first s'more and stuck a 1 and a 0 in it for 10 and let her blow them out. Then everyone dug in for their turn.
When it was dark enough they played flash light tag until they could hardly stand any longer. My soon to be 13 year old had such a good time she wants one for her October birthday and we are going to grab a $10 camp site at a local cavern state park and then decorate it up as a haunted cave for Halloween. Before dark they are going to have a scavenger hunt from nature and then have to create a human with the objects found, etc. Good luck. (07/28/2008)

By Tess
Bonfire Birthday Party Ideas
I'm having one soon and I plan to chill by the fire and then maybe play ghost in the grave yard and volleyball and basketball outside. (10/02/2008)

By Katie
Bonfire Birthday Party Ideas
Hey, I'm a teen. Every year we have these awesome bonfire parties with 100+ people around Halloween. Our favorite things to do are weenie roasting, marshmallows and smores, flag football (you can make flags out of any kind of fabric), soccer, volleyball, capture the flag, and man hunt. Man hunt is like hide and seek, but you play at dark so its even harder plus you can just lay on the ground and no one will ever find you. Our first party only had 50 or so people, now it's become this huge annual party that everyone is always so pumped up for. (10/09/2008)
By Me
I am having a 13th girl/boy birthday party at my house and i don't know what to do. I want to have a bonfire in my backyard but I don't know what else to do.
Thanks alot!
Janele

Answers:
Bonfire Birthday Party Ideas
At age 13 the kids will probably want to socialize and listen to music. My 13 year old daughter would be horrified if we played any games. Maybe go with a western theme. Get bales of hay to sit around the bonfire with. Serve hot dogs and fixings. Maybe even let them roast their own dogs over the fire. Smores. Licorice whips. Bandana-looking material to cover tables. Have fun with it. (04/24/2005)

By THE WILD KIDS' MOM
Bonfire Birthday Party Ideas
Are you setting the theme around the bonfire? I would suggest camp-out foods-hot dogs, hamburgers, etc. Picnic style decorations- red checkered table cloth, red balloons. You could even let them cook their own hot dogs over the fire and S'mores is a must at any camp out:) For activities you could do a scavenger hunt- I imagine the internet is full of ideas on how to do this.
And music, make sure you have the latest hip music on hand;) Also if you are feeling like a really cool mom <bg> you could set up tents and let them have a real camping party:) Of course since it is boy/girl I would make sure an adult was out there all night <bg> And maybe send out invitations on Tent shaped cards? have a blast!! When is the party? (04/24/2005)
By Tammy
Bonfire Birthday Party Ideas
Make smores, listen to music, pass out glow sticks (they're really cheap on Ebay and I've seen them at dollar stores) if its warm out have a water balloon fight. You could also get silly string for everyone but you would have to do it away from the fire because its flammable. Maybe do it before the fire. You could also have a ring toss game with bottles of pop. The big 2 liters of cheap pop at Walmart are only .58 cents each. You could have a Hawaiian theme and limbo and pass out leis. They have some cool luau stuff at orientaltrading.com you could also get some sparklers. hope this helps you out! (05/02/2005)
By cinta
Bonfire Birthday Party Ideas
Use small brown lunch bags as lanterns. Cut holes and designs in the sides and fill the bottom w/cat litter or play sand. Insert tea lights and light them when it gets dark enough, you'll get a cool flickering effect and it will guide people around if its dark. (07/09/2006)

By sarah