Three years ago my husband and I sold our home. We made enough off of the sale to buy a mobile home and 2 - 1/2 acres of land. The upside of this is, our home is paid for, no mortgage.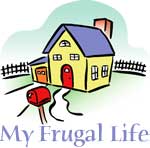 The downside is we are on a dirt road, which turns to mud during a lot of rain. A car is not suited for this type of life style, which is what I have had for two years.
We decided to sell the car, that payment is gone.I slowly began to realize the title/pawn business were selling quite few trucks and SUVS. The average price of a "used" (repo'd) truck or SUV is anywhere from $200.00 to $800.00. I missed the first two SUV's within minutes, the third I bought for $800.00. It is a 2000 Jeep Grand Cherokee, 4 wheel drive. Just what is needed for a dirt road. And it's paid for. This is our frugal life style.
By missysmom from Atmore, AL
Do you have a frugal story to share with the ThriftyFun community? Submit your essay here: http://www.thriftyfun.com/post_myfrugallife.ldml