Delphine is a 4 year old Miniature Dachshund. I bought Delphine about 3 1/2 years ago from a local breeder as a surprise for my two children.
As with most Dachshunds, Delphine loves to snuggle under the covers; and she adores all of her squeaky toys.
Often Delphine will sleep with my daughter under the blanket; however, if she is especially tired and my daughter moves her feet, she will growl.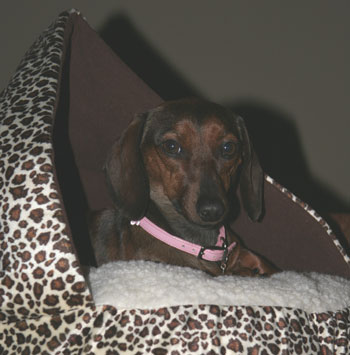 By Marnita from Cumming, GA
To see another picture of Delphine go to: