January 18, 2009
0

found this helpful
cool no bake cake

Ingredients
1 (10 3/4 oz) pound cake
1 (3 oz) box instant pudding
1 cup cool whip
fruit (I use 2 bananas and 4 large strawberries)
chilled chocolate syrup
Directions
Slice pound cake into several slices about an inch thick. Prepare pudding according to directions. Mix pudding with cool whip. Chop fruit (into slices.)
Layer cake, fruit and a little less than 1/2 of pudding into a loaf pan. Then top cake with remaining pudding.
Place in fridge for about 2 hours. (When chilled, decorate if desired.) I top mine with trimmed strawberries in each of the corners and a few mint sprigs underneath the strawberry.
Use the chilled chocolate syrup to write a message on top of the cake. This is a great cake for dad and the kids to make for mom or vise versa.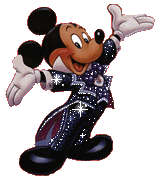 January 22, 2009
0

found this helpful
If these men are churchgoers, they might appreciate something like tie clips?
Perhaps lapel pins? The dollar store might have these things priced inexpensively.