These are pictures from our campsite at Riverside Campground in the Mt. Hood National Forest. The first photo, with the large log sticking out above the river, is right at our campsite site.
What a gorgeous spot!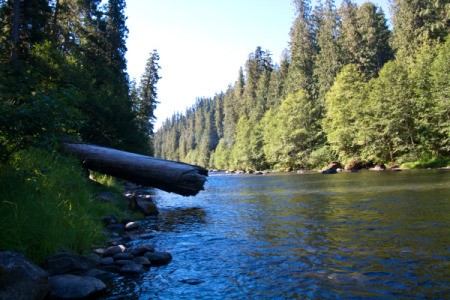 The next shot is from farther down river, you can see the log in the background on the left. The river was so clean and clear you could easily see trout swimming around 8+ feet below the surface.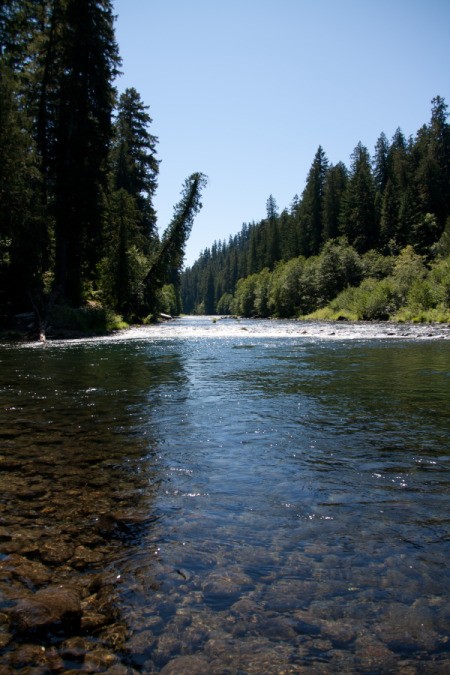 The last picture is of a Phantom Orchid I found while on a hike away from camp. I am really fascinated by these unusual plants. They completely lack chlorophyl and are entirely reliant on a fungus that grows around it's root structure to acquire nutrients from the soil.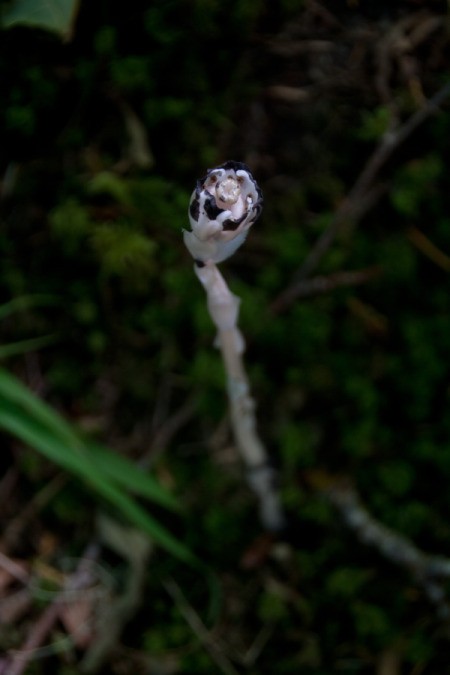 By Jess from Hillsboro, OR