New Years Financial Resolutions
Not all of my 2012 new year's resolutions focus on money. There are a few others like going to the gym regularly and calling my grandmother more often. But the money saving resolutions are the one I'm looking forward to the most. These are the resolutions that can put money into my pocket by the time 2013 rolls around.
I will only pay full price for 15% of my purchases. If it's full price without a coupon, I won't buy it. The biggest challenge to this is the supermarket; items like steak or milk don't often go on sale or carry coupons. However, outside of our food budget, I can hold to this resolution. It will provide some thinking time before I buy an item, allowing me to fully evaluate its need versus its price. It also will save me hundreds over the next twelve months.
I will not buy it just because it's on sale. This one has gotten me into trouble before. If it's something I need, something I can put to good use, or something I can give to a specific friend, then the sale will benefit me. If it's a random item that will set in my "gift bin" for some unforeseen future need, then it's probably not worth the money I'm saving.
We will only eat out, order out, or bring home one meal a week. Eating at home and preparing family meals at home is incomparably cheaper than purchasing prepared meals. Yet, the convenience of eating out and the temptation of the advertisements is hard to overlook. By creating a weekly meal plan and shopping with that plan in mind, I should be able to avoid those last minute dinner dilemmas that end all too often with a pizza.
I will use credit cards for emergencies only. Emergencies--not fantastic sales, not purchases that I can pay in installments, and not as cover until pay day--true emergencies. If my roof suddenly turns into a sieve, then my credit card can cover the expense until I budget my payments for it. When my tire goes flat on the side of the highway, then I can use my credit card to call the tow truck and repair it. That's the purpose of credit cards.
I will downsize where I can. It's time to inventory what's really needed and what's only eating away at my would-be savings. Data plans on cell phones aren't as important as mortgage payments, and an iPad filled with games isn't going to save my day or do any more work than the computer that I already have. These expensive toys are unnecessary and drain my bank account.
I won't feel obliged to say "yes" and guilty to say "no". When things become overwhelming, it's okay to tell someone that I can't take on another activity. Likewise, if money is tight it's not shameful to decline an invitation to dinner or a movie. Instead, I'll offer a suggestion that fits my schedule and budget abilities, and I won't feel badly about it.
I will pay off at least two of my debts. Whether it's the plasma television that I bought on time payments or the balance on my credit card, I will aim all of my money towards these debts and pay them off before the end of the year. To do this, I will focus on one at a time, making minimal payments on the others as I work towards my goal. Then, I will move my efforts towards another debt until I am debt free.
I will pack my wallet full of store rewards cards. If a store offers a frequent buyer discount, a point accumulation system, or additional coupons, I will gladly carry the store reward card. No longer shall I grumble about the stack of cards. I will feel grateful for the discounts the stores offer, and I will gladly accept them.
I will not waste. If I no longer use an item, I will donate it to an organization or family who needs it. If the item is still functioning, I will not discard it and replace it with a newer item. If I bring a new item into my home, it will serve a distinct purpose and justify its cost.
If I can help others save, I shall do so. I will inform friends of great sales and clip coupons for other people. I will send expired coupons to soldiers who can use them on base after the expiration date, and I will continue to pass on savings tips to others.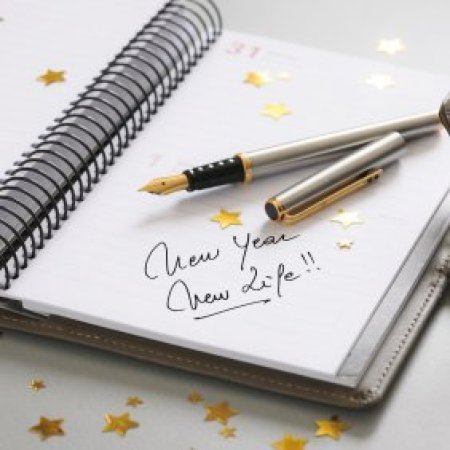 Add your voice! Click below to comment. ThriftyFun is powered by your wisdom!