Adding Another Pet to the Family
If you have been thinking about adding a second dog or cat to the family, you may be surprised to hear that it can be a lot easier than you think! The resident pet will teach the new kid all the rules of the land, where and how to go to the bathroom, what furniture and rooms are off limits, what to do to earn treats, and more. I've heard lots of tales from friends about the ease of teaching a new pet new tricks.
Here are some things to keep in mind to help you make the transition from one pet to more than one:
Give your current pet and your new pet a chance to meet before making any final decisions. If you are adopting from a shelter, you are encouraged to bring your current pets over to meet the potential new addition in a meeting room or outside in an exercise yard.
If you aren't picking up your new pet immediately, give them a blanket or towel or toy that smells like your current pet so they can get used to the scent of the animal they will be living with. If you can, do the same for your current pet -- bring home something that smells like the new guy.
Make sure both pets have a safe spot in your house, where they can find a moment of peace and quiet. For example, if you've just added a rambunctious puppy to the household, make sure your older dog has a quiet place to escape for a nap.
Give both pets equal attention. Don't make the current pet feel left out by only paying attention to the new one!
Let them determine a social order. A curious puppy may need to be warned away from the adult dog's food dish. The resident pet may chase the new pet out of a favorite snooze spot.
Be aware of what your pets are doing! Don't let a correction (a swat on the head or a warning growl) escalate into an all-out fight! Give the pets some alone time to calm down. If you are worried about breaking up fights (they will occasionally happen), keep a spray bottle filled with water handy. A squirt to the face of each of the combatants will usually shock them enough to break up the scuffle.
Adjustment takes time. You may bring a second pet home and have instant harmony, but don't count on it. Give your pets a few weeks to get used to each other. They may become fast friends, or they may just tolerate each other.
By Catherine Forman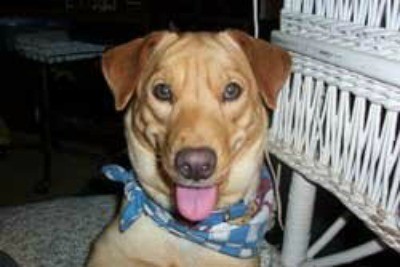 Add your voice! Click below to comment. ThriftyFun is powered by your wisdom!
Related Content
In This Guide
Categories
Guides
More
Categories