April 10, 2009
0

found this helpful
Both are great ideas. If you have a scanner, you can copy the page and then edit just the photo, etc. Then, you can donate the mags' to the senior centers, women's shelter, or thrift shop. Just a thought to keep that creative juice going around and around. Poor But Proud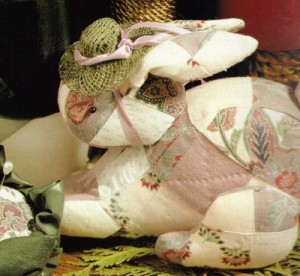 April 10, 2009
0

found this helpful
If you don't have a file drawer, you can use a binder system. Either one binder with tabs or , if you are like me, one binder for each category.
I use an old notebook my child had scribbled in and tape the smaller articles inside. Larger pages or templates I slip into one of those pocket page protectors. I have a whole shelf of binders to reference!
April 12, 2009
0

found this helpful
A binder with clear pockets could work too. And you could put a couple of small articles or pictures in the same pocket.
April 16, 2009
0

found this helpful
I use cat litter jugs, with the tops cut off, I use zip lock bags, which has paper crafts, jewelry, embroidery, crochet or what ever, written on with a Sharpie, then the ideas or patterns go into their own zip lock bag, which is stored in the cut iff cat litter jugs. When a bag gets so full, then it is time for that batch of inspiration to get it's own cat litter container, with the contents on the container written with a Sharpie on all 4 sides, so that even if it is put on the bookcase wrong, I don't have to pull everything out to find the right one.
September 11, 2009
0

found this helpful
If you are into computers, you can scan the articles and put them in folders on your computer and then pass the magazines on to someone else who may find useful information.
September 11, 2009
0

found this helpful
I had an old metal filing cabinet that I filled with hanging folders. I then opened the magazines I wanted to save at the half way point and hung them over the sides of the folders. I get 2 magazines per folder. Before I hang them I use a marker to write the articles and page numbers that I especially wnt to be able to find on the covers.
Sometimes I'll put photocopies of the pictures from the 2 hanging magazines in the center of the folder. They stay like new and help me find things without much fuss and the file cabinet holds tons of magazines!