February 24, 2011
0

found this helpful
Why would you want to spend the money to do this? It is exploiting kids. Besides the travel expenses, there is the cost of the fancy clothing required, the entrance fees, etc. My guess is if you have to wonder about the cost, you can't afford to do it. Have you attended any of these events to see what types of clothes are required, and to see what else is required such as make up, etc. That would be a way to get an idea. Then go online and see what you can find out about them. I'm as against these as I am against beauty/scholarship pagents for young women.
February 26, 2011
0

found this helpful
I have a certain appreciation for 18 to young 20 something gals that enter beauty pageants with college scholarship opportunities, but babies, toddlers, elementary aged children, preteens, tweens, and young teenagers . . . no frickin' way! The under-aged "beauty" contestants aren't pursuing their own dreams, they are being forced to live their parent(s)'s dreams and that is just plain wrong.
It creeps me out to see a young girl covered in spray-on-tan, full faced make-up, over white enhanced or prosthetic baby teeth, big hair that no woman of any age in her right mind would even consider - with an outfit that costs more than most common sensed women would consider appropriate for any respectful, public venue, being exploited as a "beauty contestant".
I repeat: I find it creepy that parents even consider to subject their daughters to such exploitations in those innocent childhood years of which children deserve to be children and protected from adult ambitions. Let them be kids while they can be kids, please.
Seriously, put the tens of thousand dollars you might have to invest in the "toddlers with tiaras costumes and expenses dream" into a college fund or a first home fund for your 16 month year old daughter: she will become a happier, more mentally balanced woman for depending upon her intellect above and beyond her "cuteness" as a toddler tiara brat.
I digress a bit as admittedly, you are not the only mother thinking of such, but Gads, what are some of you thinking of and where have your brains gone? No little girl deserves this history which could mar and scar her adult future.
February 26, 2011
0

found this helpful
Good advice from the others. Remember this, if you have to ask how much, you can't afford it!
February 26, 2011
0

found this helpful
KansasCindy hit it right on the nail! She's a baby for Christ's sake. All Mom's think her babies are the cutiest.
February 26, 2011
0

found this helpful
Although I share the same basic opinion about beauty pageants being ridiculous and even unhealthy for young children, I was surprised to see that the posting taking my Lord and Savior's name in vain was displayed. I would ask that all of us at TF please be more careful to be respectful of those who read our helpful posts. Thanks for considering this.
February 26, 2011
0

found this helpful
My step-daughter entered her five-year-old daughter in a regional contest. She and three other girls from the region were chosen to go to the state compeition in St. Louis. The regional contest didn't cost anything, the entry fee for the one in St.
Louis was $500+ (she got donations from friends and relatives which she used for the fee and wardrobe). I believe this was the America's Junior Miss Pageant.
Though they enjoyed the experience, both mother and daughter said they never wanted to do it again.
Consider your decision carefully and God bless.
February 26, 2011
0

found this helpful
I am not trying to be mean but beauty pageants are not beneficial for a child, they simply benefit the ego of the parents who think it would be a fun thing to do to by showing off their child. :-( How about entering your toddlers photo in photo contests instead where the child isn't expected to 'perform'?
When the child is a bit older spend the money by signing the child up for music, dance or swimming classes, etc instead? I am sorry but it sickens me when parents exploit their children. There are far more healthy activity choices out there that will be of lifelong benefit to 'the child'!
February 26, 2011
0

found this helpful
I wouldn't do it if it were free. Sorry, but the others are, if not right since it's a free will choice, at least being honest.
Little girls should be playing and learning and being kids...without regard for what they look like.
Not to mention, getting down to the "ugly truth", that there are those out there who think of these precious children in ways you don't want to know.
Put that money into a college fund, life insurance, or something worthwhile. Just think of all money she might save in therapy someday. Her self confidence will be much stronger if she is appreciated for her smarts, ethics, morals, kindness and honor more than whether someone can doll her up when she isn't even out of diapers!!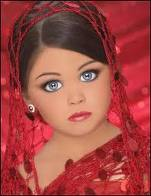 February 26, 2011
0

found this helpful
Please don't.
February 27, 2011
0

found this helpful
I think the best thing a parent can do is raise their kids to be honest, kind, moral, and believe they can do any thing they want if they work hard enough. These beauty pageants that make a young child look like a mini adult are just sick.
Let the child be a child without having to perform! These shows are for parents who want to live out "their" dreams through their kids. What is the lesson here?
February 27, 2011
0

found this helpful
I agree with the others who are discouraging you from entering your child in a "beauty" contest.
And I also want to say that TXBetty's comment didn't offend me one bit.
February 27, 2011
0

found this helpful
I was a childhood beauty queen and an adult beauty queen. There are some pageant lines THAT DO NOT want you to make your baby look like a teenager! They also offer scholarships a very good one is Cinderella. I know the owner, and the manager. I have been friends with managers daughter for 28 years. Google pagents in your area. The smaller ones, usually locally owned are cheaper but these are the also usually the ones that want the babys to wear prom dresses fake hair eyelashes and a ton of makeup. The decision is yours it's your baby, everything is not harmful if done in moderation. When it becomes a career for the child is when it's not good, mine was a daily 8 hour a day job, that for me wasn't good but a couple of pagents a year aren't going to hurt anyone!
February 27, 2011
0

found this helpful
Poor But Proud brought up a good point that I was afraid to mention in my original post but will mention it now. It was proven that the molester and murderer of Jonbenet was not her parents so 'the ugly truth' is that there are indeed sickos out there so why tempt fate by putting your child in the limelight. :-(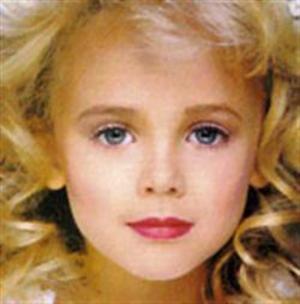 July 24, 2017
0

found this helpful
I don't think beauty pagents are a good idea for children. Too many perverts out there.