Altering The Shopping Habit
Spontaneous shopping is not only a problem but a habit as well. Have you ever gone shopping because you were bored or because it was a rainy day? This behavior leads to overspending and overcrowding in your home. Instead, follow some rules while shopping to eliminate the desire to purchase.
Everything must have a purpose. Before purchasing it, state its specific purpose. Items aren't necessary that receive statements like: "I could use it someday when I..." You shouldn't have to look for a use for the item; it should already have a use.
Price is no object. Don't purchase things just because they're on sale. This behavior leads people to purchase things that they don't need, and therefore spend money needlessly. This is not saving. Ask yourself if it is something that you would have bought anyway, regardless of the sale. Then, count it as money saved.
Clothing is the most tempting. Before buying an item of clothing try it on. Ask yourself, "Do I love it?" If you like it but don't love it, don't buy it. Does it look fantastic on you or average? Only buy the fantastic. When you dress in the morning, you tend to wear your favorite clothes, those you love and those that look fantastic. The others are often pushed away and are never or seldom worn.
When it comes to clothes, plan ahead. When buying clothing, try to find multi-functional items. There should be at least three different ways you can pair it to wear it. If not, opt for something more practical. Can it become an all-season item? For example, could you put a long sleeve shirt or sweater over it and wear it in winter and summer? These are the items that will prove their worth.
How many times will I watch it/play with it? Movies are tempting because they can be purchased cheaply, but how many times will you watch them? The Sixth Sense was great the first time, but now that you know the ending will it be just as good? Only purchase the movies you rent over and over again, and never purchase a movie sight unseen. It's cheaper to rent!
It's amazing to look around our houses today and then look at photos of our grandparents' houses. Society today has a need to accumulate things. Each end table needs accessories and every wall must boast a picture. While these things make a house feel cozy and express personality, there's a point when everyone has enough. Avoid purchasing items simply because you like them.
Most people have been in the situation where they bought something only to bring it home with a guilty feeling. By following some rules, that guilty feeling can be avoided. The ideal is to create a new method of shopping. Instead of shopping for what you want, shop for what you need.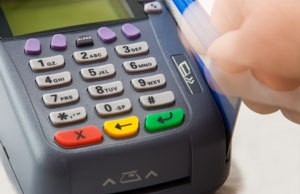 About The Author: Kelly Ann Butterbaugh is a freelance writer who regularly contributes to a variety of magazines as well as online newsletters. She teaches writing in the public school as well as at the collegiate level. Contact her at Englishteach@rcn.com or visit her website at http://users.rc … avedamutt/Writer
Add your voice! Click below to comment. ThriftyFun is powered by your wisdom!
Related Content
In This Guide
Categories
Guides
More
Categories