I am not a fan of credit cards but do use them from time to time when I don't want funds tied up using a debit card or when I need to delay the payment on a large ticket item. It seems like when I use my card ONCE it loosens my resolve and I find myself swiping it more than I had budgeted! Since I usually use a debit card, here is my tip to put the restraint back in using my credit card:
Each and every time I swipe it, I place the receipts around the credit card. This simple act reminds me that I will have a bill in the very near future and is usually all the motivation to pay using cash. I can easily tabulate the funds I'll need to pay off the next bill when it arrives and can spend accordingly!
By Diana from Prospect, KY
Kelly Ann Butterbaugh
0

found this helpful
As a middle and high school teacher I see gross overspending in September. Yes, the students cause most of it with desires for new wardrobes and expensive backpacks; however, most of it comes from well-intentioned parents who go overboard with supplies. Ads promote overstocking, and it's difficult for teachers to tell parents that their children have no need for scientific calculators in the seventh grade. How then do you take advantage of the back to school sales without purchasing too much?
The Real Essentials
While needs vary, there are certain supplies with which you can't go wrong.
Book socks, those stretchy covers for books are the greatest invention since pre-punched notebook paper. They protect the books while keeping adhesive damage (tape or sticky covers) to a minimum. Barring student graffiti and other boredom busters. they last all year and can be recycled into the next year.
Paper is a must, of course. The amount depends upon the school, but a few reams of notebook paper is essential for any desk. Spiral bound notebooks also are more than useful in the upper grades and can often be purchased for as little as $0.10 a piece.
Blue or black pens are important but stray away from the unfamiliar. Don't give in to the teenage demands and spring for the colored gel pens; most teachers don't accept them on school work. Instead, opt for several blue or black pens. With most assignments being typed, however, purchasing a gross of pens is a bit overdone.
The Waiting Game
It pains parents to hear this, but wait until school starts to buy your supplies. Yes, you miss the sales, but you'll avoid purchasing the wrong things. Teachers tell students how things need to be organized. If a student has purchased pocket portfolios and then hears that he must keep his history work in a three ring binder, money has been wasted. Often students come with one notebook for all subjects, a concept that won't work in our school where different binders are required for each subject.
If you're organized enough, try purchasing during the sales but keeping everything wrapped with the receipts. Than, return what's unneeded and take advantage of what was purchased at a bargain. Warning: It's hard to keep the children's hands from those shiny new supplies. Be schooled in patience to try this.
Plan Ahead
Very few students maintain a well manicured notebook from September through June. Face it, teenagers are brutal on school supplies. Binders work as lunch trays, bus stop sleds, and notepads. Plan ahead and purchase a replacement binder for mid-year now. While they're on sale for under $1 in August, they can cost as much as $2.50 in January.
The Lists Have It
If you're fortunate enough to live in an area which has realized the back to school dilemma, you'll notice school supply lists at your local office supply stores. Broken into age categories they tell the basics that each student will need for the upcoming school year. If one is not displayed at the store, check your school's webpage for such a listing. Some schools mail these lists with their bus cards. They're valuable; it's here that you'll see a scientific calculator isn't needed until grade ten.
Kelly Ann Butterbaugh
0

found this helpful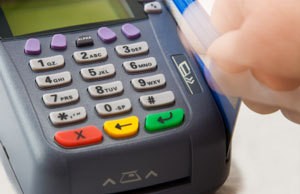 Spontaneous shopping is not only a problem but a habit as well. Have you ever gone shopping because you were bored or because it was a rainy day? This behavior leads to overspending and overcrowding in your home. Instead, follow some rules while shopping to eliminate the desire to purchase.
Everything must have a purpose. Before purchasing it, state its specific purpose. Items aren't necessary that receive statements like: "I could use it someday when I..." You shouldn't have to look for a use for the item; it should already have a use.
Price is no object. Don't purchase things just because they're on sale. This behavior leads people to purchase things that they don't need, and therefore spend money needlessly. This is not saving. Ask yourself if it is something that you would have bought anyway, regardless of the sale. Then, count it as money saved.
Clothing is the most tempting. Before buying an item of clothing try it on. Ask yourself, "Do I love it?" If you like it but don't love it, don't buy it. Does it look fantastic on you or average? Only buy the fantastic. When you dress in the morning, you tend to wear your favorite clothes, those you love and those that look fantastic. The others are often pushed away and are never or seldom worn.
When it comes to clothes, plan ahead. When buying clothing, try to find multi-functional items. There should be at least three different ways you can pair it to wear it. If not, opt for something more practical. Can it become an all-season item? For example, could you put a long sleeve shirt or sweater over it and wear it in winter and summer? These are the items that will prove their worth.
How many times will I watch it/play with it? Movies are tempting because they can be purchased cheaply, but how many times will you watch them? The Sixth Sense was great the first time, but now that you know the ending will it be just as good? Only purchase the movies you rent over and over again, and never purchase a movie sight unseen. It's cheaper to rent!
It's amazing to look around our houses today and then look at photos of our grandparents' houses. Society today has a need to accumulate things. Each end table needs accessories and every wall must boast a picture. While these things make a house feel cozy and express personality, there's a point when everyone has enough. Avoid purchasing items simply because you like them.
Most people have been in the situation where they bought something only to bring it home with a guilty feeling. By following some rules, that guilty feeling can be avoided. The ideal is to create a new method of shopping. Instead of shopping for what you want, shop for what you need.