I made this quilt quite awhile ago, in the late 80s. It is entirely handmade. I cut the hexagons for each colored flower and strung them on thread in little stacks, to keep the pieces for each block together.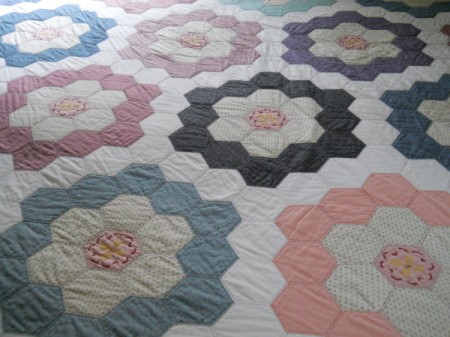 I worked on this project quite a bit during my lunch hour and on a vacation driving trip. I hand stitched the hexagons together and saved the completed flowers. Once they were all made, I then hand pieced the quilt top.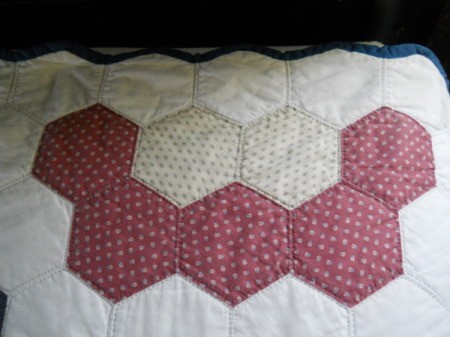 The embroidered flower details were added after the layers were basted. I used a quilting stitch stencil and marked the pattern on the center hexagon.
The final quilting, also hand done, was a simple 1/4 inch outline stitch around all of the full and partial hexagons.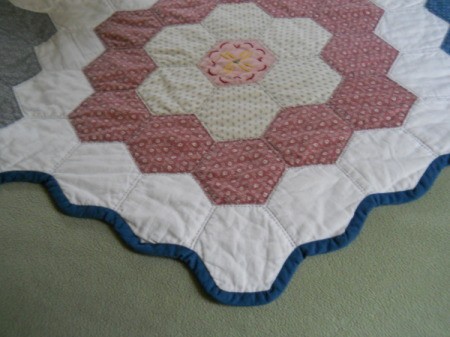 The only machine sewing was when I attached the binding.
The quilt covers a king size bed with a bit of a drape. The DH, to this day still thinks I was crazy. But we both love the quilt.
By R Barbara from Bremerton, WA