This was a family favorite of my husband's growing up. It makes plenty, so plan to freeze half.
Ingredients:
1/2 - 1 lb. browned hamburger
2 cups rice
2 cups water
6 cans kidney beans, drained
1 pkg. chili seasoning
2 (15 oz.) cans tomato sauce
2 cans water
Directions:
There are two ways I make this. The original recipe was to combine rice and 2 cups water and boil. When cooked, add remaining ingredients and simmer for 1 hour.
More recently, I started just dumping all the ingredients listed above in the crock pot and letting it cook while I was at work. You do not need to cook the rice ahead.
I like to spoon Mock Tacos over tortilla chips and top with lettuce and tomato (sour cream would be great too). My husband prefers to spoon it into a bowl and and scoop it out with tortilla or corn chips. It is also great in shells for tacos or rolled into a burrito.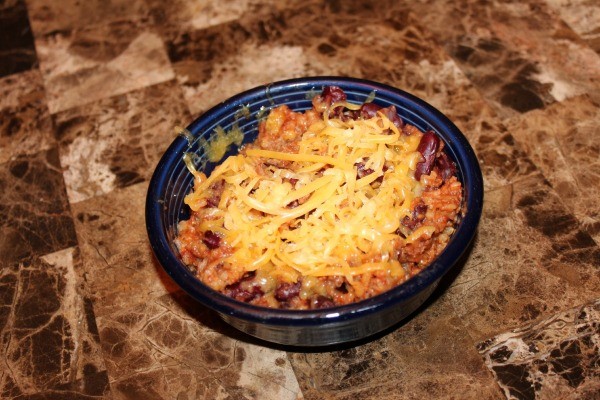 Source: My Mother-in-law
By Stephanie from Hillsboro, OR