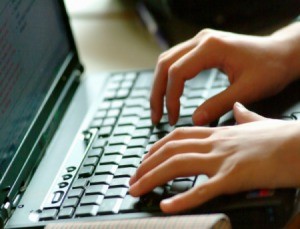 Swag Bucks is a Scam! I love being able to sign up at a site and be rewarded for participating in all of the offers available. It is fun, you meet cool people, and you win prizes. Swag Bucks allows you to search the web, participate in surveys, complete daily polls, find swag codes, and refer friends all the while rewarding you with swagbucks. Swagbucks can then be spent on prizes ($5 Amazon gift card is 450 swagbucks). You can also spend swagbucks on swagstakes (contests). Sounds good so far, huh? Here it comes.
Another way to earn swagbucks is to participate in special offers. These offers may require a purchase or they may be completely free. I participated in several offers. Within the offer description it states that the swagbucks are awarded immediately. I waited 7 days and my account never received credit. I sent a email inquiry and I did not receive a response for two weeks. Once my inquires were addressed, I received lame excuses like, clean out your cookies and remove your browser history. These are not valid reasons why my account did not receive credit. I submitted the email confirmations of the offers and the offer ID numbers to prove the offers were legitimately completed, and still my account has not been properly credited. I have since learned from lots of other members that participate in the site, to stay far away from the special offers because you never receive the swagbucks to your account. This repeated pattern of behavior is fraud.
Swagbucks is a sham. This site receives a nice referral fee from these companies for guiding people to these special offers, but for Swag Bucks to not properly credit accounts for offers that were legitimately completed is foul. Beware of the special offers with Swag Bucks.
Oh, that 450 swagbucks you need to receive a $5 Amazon gift card it is more like 500 to 520 swagbucks to redeem the gift card. If you have 450 the system will not allow you to cash in to receive the gift card. Yeah, this website is foul.
By mg from Minneapolis, MN
Comments

Nightsong
Bronze Feedback Medal for All Time! 121 Feedbacks
November 16, 2016
0

found this helpful
Top Comment
I have weeded out many of my surveys. So many of them I don't qualify to take the survey after wasting my time to fill out all the preliminary questions. If I don't qualify after 20 attempts. I unsubscribe. The best one I have found is Pinecone research. You get paid $3 per survey except for ones about house hold questions.
You get 300 points that you can either save up for products or you can have it sent to your Pay Pal account. 300 points =$3. Sometimes they send to a product to try after the survey. You do a follow up survey and get another $3. And of course you can save up points for a larger Pay Pal payment.
Read More

Comments