Even though I'm an avid gardener, visible hoses have always been an irritation to me! Gotta have them though! I hate those reels, but I hate them lying on the ground even more. You can buy 'fancy' containers in which to store your hoses, but I haven't been able to talk myself into spending the $ for them!
I've tried everything imaginable, until I had an 'aha' moment last week. I purchased an 18-gallon, green, storage container from WalMart for $6.00. Then I had hubby drill a hole in the center and toward the bottom of the container.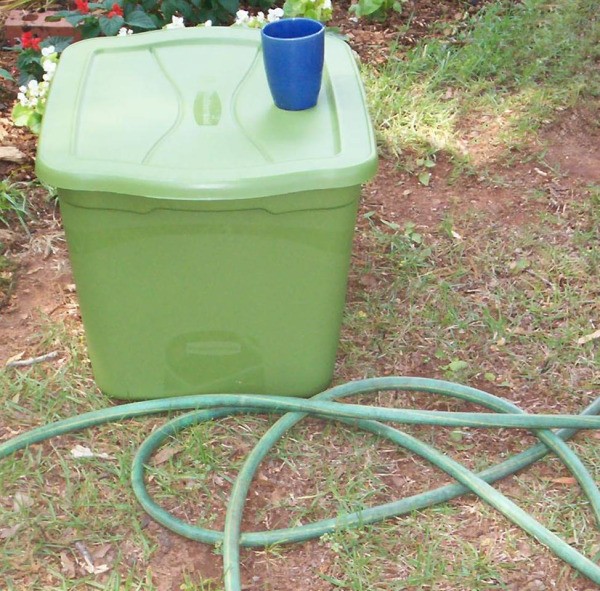 I snaked the female end of the hose through the hole and behind some plants and connected it to the faucet. Then I curled the hose inside the container and closed the lid.
To ensure the wind didn't blow the lid off, I put a couple of small plants on top, then to disguise the container, I put a larger, more mature potted plant in front of it.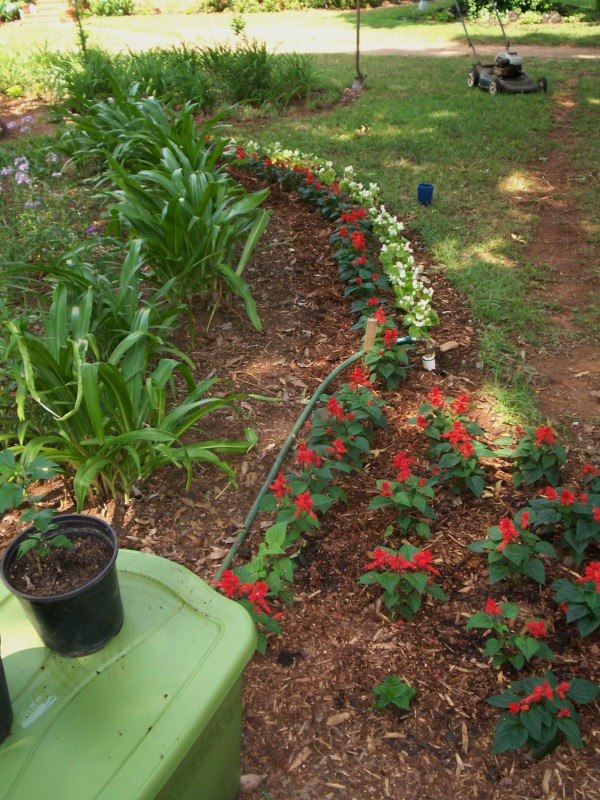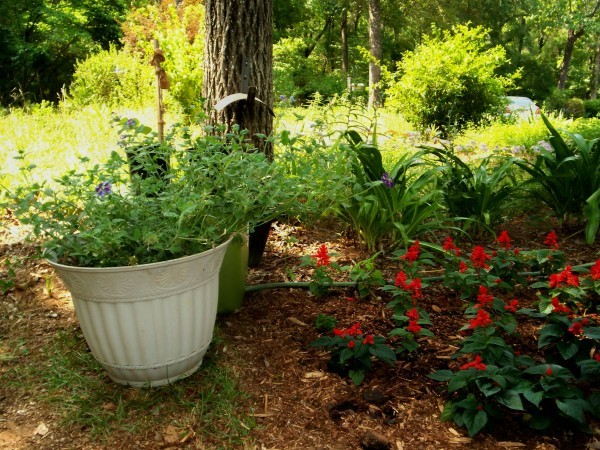 Watering is easier now that I don't have to worry about dragging the hose over plants nor do I worry about disturbing the mulch. Just lift out the hose, turn on the faucet, and I'm ready to water.
Works great for me and I don't have to 'hide' hoses when I'm photographing or just want to relax in the gardens. I tried only one initially, but now that I see how well it works, I'll be going back for more containers to place in other gardens.
By Norma from Parrott, GA