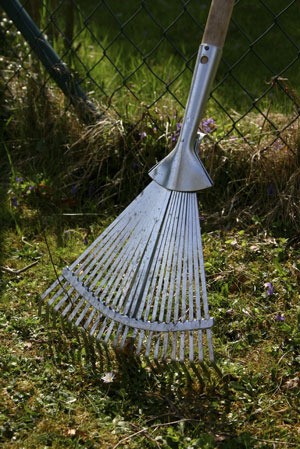 As fall approaches, it's easy for lawn care to get cut short by bad weather. After Labor Day, families get busy with school activities and people start turning their attention toward indoor projects, Even the most passionate gardener starts to look forward to a break from yard and garden duties. Fall is a critical time to give your lawn a check up. If you can motivate yourself to spend a little time on lawn care this fall, you'll see it pay off in a lush, green way next spring.
A Quick Lesson In Turf Types
Cool-Season Grasses: Cool-season grasses are those that grow best in the cool to warm temperatures of spring and fall (65-75ºF). They have limited winter dormancy, good winter tolerance and grow adequately in the shade. Examples of cool-season grasses include Kentucky Bluegrass, Fescues, Perennial Ryegrass and Creeping Bentgrass.
Warm-Season Grasses: These grasses grow best in the warm to hot temperatures of summer (80 to 95oF). They have an extended period of winter dormancy, have poor winter tolerance and do not grow well in the shade. Examples of warm-season grasses include Bermuda, Zoysia, Nimblewill and Crabgrass.
Specific details for lawn care can vary slightly according to the type of grass your growing, For example, warm-season grasses compete with different weeds that cool-season grasses and may benefit from different pre-emergent herbicides.
Chores for Specific Turf Types
Mowing:
Continue to mow your lawn until cooler temperatures stop it from growing. Setting your lawn mower blades a notch higher (3 inches) will encourage both grass types to crowd out weeds, while conserving moisture. This isn't as crucial for cool-season grasses, but if you're growing warm-season grasses, raising your mower deck in the fall will help prepare them for the winter season.
Fertilizing: Skip fall fertilizer applications if you're growing warm-season grasses. These grasses are starting to harden off and prepare for winter now and fertilizing them will only disrupt that process. Cool-season grasses should be given a boost with a slow release organic fertilizer that is high in nitrogen. This will keep grasses fed through November and help establish hardy roots to survive harsh winter weather. Plan on of 1 to 1 1/2 pounds of nitrogen per 1,000 square feet of lawn.
Irrigation: Cool-season grasses still need an inch of water per week until it freezes. Continue to give warm-season grasses 1/2 inch of water per week all winter long.
Renovating & Reseeding: Fall is the best time to renovate and establish cool-season grasses. Before you undertake a large-scale lawn renovation, stop to consider why the renovation is necessary in the first place. If you don't make an effort to identify and correct the problem, you'll run the risk of investing a lot of time and money now, only to face a similar situation down the road. When over-seeding, you'll have the best success if you select a seed blend that is designed specifically for your area.
Fall Chores for All Turf Types
Have your soil tested:
There is no more accurate or cost-effective way to establish your soil's fertility than with a soil test. Late fall is a great time to add missing nutrients to your lawn. Have your soil tested now so you get the results in time to add necessary amendments before winter.
Clean up leaves: If you ( or your neighbors) have an abundance of mature trees in your yard, it's best to rake up and dispose of (compost) fallen leaves before winter weather arrives. A thick layer of leaves can smother grass and damage your lawn over winter. Clean up is easier in the fall than in the spring, when leaves have become compacted by snow and ice. Shredded leaves will compost more quickly.
Control thatch: Dethatch your lawn by gently raking it with a metal rake. Compact soil should be aerated to increase nutrient-to-root contact. Aerators can be rented, or you can purchase inexpensive aerating sandals (or make your own) to wear while you mow the lawn.