August 5, 2008
0

found this helpful
Here's a favorite recipe of mine that uses chicken broth (but of course you can substitute stock). It comes from http://www.allrecipes.com.
I add a can of diced green chilies for an extra kick.
Turkey Bowtie Skillet
INGREDIENTS
1/2 pound ground turkey breast
1 1/2 teaspoons vegetable oil
3/4 cup chopped celery
1/2 cup chopped onion
1/2 cup chopped green pepper
1 garlic clove, minced
1 (14.5 ounce) can chicken broth
2 cups uncooked bow tie pasta
1 (14.5 ounce) can stewed tomatoes
1 tablespoon vinegar
3/4 teaspoon sugar
1/2 teaspoon chili powder
1/2 teaspoon garlic salt (optional)
2 tablespoons grated Parmesan cheese
1 tablespoon minced fresh parsley
DIRECTIONS
In a large skillet or Dutch oven, brown turkey in oil.
Add celery, onion, green pepper and garlic; cook until vegetables are tender. Remove the turkey and vegetables with a slotted spoon and keep warm.
Add broth to the pan; bring to a boil. Add pasta; cook for 10 minutes or until tender.
Reduce heat; stir in the tomatoes, vinegar, sugar, chili powder, garlic salt if desired and turkey mixture. Simmer for 10 minutes or until heated through. Sprinkle with Parmesan cheese and parsley.
August 5, 2008
0

found this helpful
I use it to cook rice in when I'm having chicken for dinner. It's also good to cook potatoes for mashed potatoes. I make very good chicken pot pie and use it for that. I also have a recipe for a chicken & rice casserole that uses it.
August 6, 2008
0

found this helpful
Actually chicken stock can be used in place of water for most savoury recipes. I poach fish in stock, cook veggies in stock and I've even been known to use it to make whipped potatoes instead of milk or cream. It's very versatile in casseroles etc too.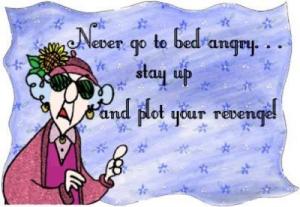 By Judy Bond-Tucker (Guest Post)
August 6, 2008
0

found this helpful
I use chicken stock or broth to simmer chicken breast. I use a quart of stock, 3 raw garlic cloves, several tablespoons of fresh thyme. Bring to a simmer add boneless, skinless chicken breast and cook at the simmer for 20 minutes. Turn off the heat and let cool in the stock. I store this in the refrigerator in the stock. It is always ready for a sandwich or chicken salad or added to pasta. Cooked at the simmer, this is always juicy and very tasty.
The stock can be used for gravy or to cook other vegetables or even add to potatoes that are going to be mashed.
By Sheila May (Guest Post)
August 6, 2008
0

found this helpful
I always use it instead of water to cook pastina. Just use enough so that the pastina completely absorbs the chicken stock. It's much tastier, especially when a little garlic and good quality olive oil is added before you serve it. My grandkids love it for a snack.
By Ashley (Guest Post)
August 6, 2008
0

found this helpful
I like to freeze my homemade chicken stock in ice cube trays and then drop a cube or two in when making rice or any sauces. Way better than plain water.
August 6, 2008
0

found this helpful
Definitely when cooking rice, either use the entire quantity asked for or dilute 1/2 stock, 1/2 water. This also works for any stocks, vegetable, beef, seafood.
Also try chicken stock with boiled potatoes that will mashed; add just enough that will be absorbed by the potatoes. Then proceed to mash with less butter.
Brussels sprouts/asparagus steamed in chicken stock are delicious. A little imagination and your family meals are kicked up a notch
By Darrell (Guest Post)
August 6, 2008
0

found this helpful
I frequently use chicken stock with pasta dishes. Saute thin slices of chicken breast along with onions, garlic, spinach, and mushrooms. Next add chicken broth and cooked penne or bowtie pasta and let the chicken broth and other flavors blend. Thicken with corn starch dissolved in water for a sauce or add heavy cream or sour cream to make a creamy sauce. Experiment with other vegetables like broccoli or try any variety of pasta you prefer. A little chicken stock also improves the flavor of red sauce for pasta.
By Cathy from Townsville, QLD (Guest Post)
August 6, 2008
0

found this helpful
I'm a fan of risotto. It's basically frying rice slightly, then adding hot stock by the cupful, stirring well after each cup, until the rice has absorbed it. Stir in a dash of cream, and you have a basic riosotto. Add Parmesan, chicken pieces, corn - whatever takes your fancy! Yummy!
By Lynn (Guest Post)
August 7, 2008
0

found this helpful
I put mine in the fridge first to let the grease come to the top, take the fat off and dump the broth into a freezer bag and save them until I do a turkey, I use the broth in my stuffing, WOW does it make a difference over store bought broth.
August 7, 2008
0

found this helpful
Cook your vegetables in it. Add a little to gravy. I keep chicken stock frozen for whenever I am cooking and need to boost the flavor of the meal.
By Barbara J Snyder (Guest Post)
August 7, 2008
0

found this helpful
Chicken Stock is great to have on hand for alot of things. Like people said before making rice, freezing and add to soups and to give for your dog a nice cold treat, making mashing potatoes,pouring over your turkey to give extra flavoring,when making stuffing add chicken stock to keep it moist to adding to chicken and making soup with even with boneless and skinless chicken add great flavor to alot to things. I like to keep a couple of cans on hand.
August 9, 2008
0

found this helpful
I use chicken stock instead of water when I boil rice. I also use it to mash my potatoes. Broth is less fattening than milk.