If seems like there are always crafts for girls, but when it comes to boys crafts are a little hard to come by. School will soon be out and they will be needing something to do besides computers and electronic games. Here are a few I came up with.
Editor's Note: Although these crafts would be fun for young boys to make they are of course perfect for girls as well.
Approximate Time:
Supplies:
craft sticks
chenille stems
buttons
glue
empty cardboard tube
jute string
masking tape or painters tape
spray paint
scissors
duct tape
Instructions:
The supplies are for all three crafts. The first four are for the insects, the cardboard tube, jute string, masking tape or painters tape, and spray paint are for the walkie talkies, and the other cardboard tube and the duct tape is for the binoculars.
Insects
The insects, as you see, are pretty simple. Just wrap the chenille stem around the craft stick. Shape wings and antennae, choose a button and glue all on as the kids want. No rules, just fun.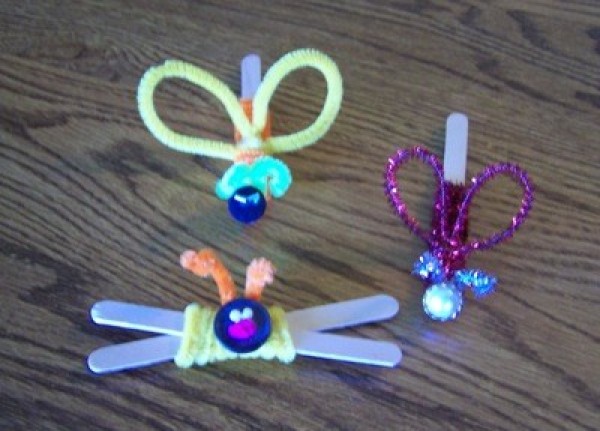 Walkie Talkies:
The walkie talkies are tubes 5 inches long.
Spray paint the tubes. Use painters tape and wrap on each end. Poke a hole at one end and put the jute through and wrap the tape around the jute and it is done.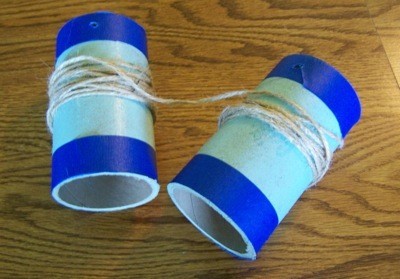 Binoculars:
The binoculars are 5 inch tubes also. I happened to have a 3 inch heavy cardboard tube such as carpet comes rolled on, but you could use toilet paper or paper towel rolls, also.
As in the photo, start wrapping duct tape at a very slight angle in order to get all the tube covered. Wrap the whole thing then trim the ends to 1/2 inch. Fold the ends inside.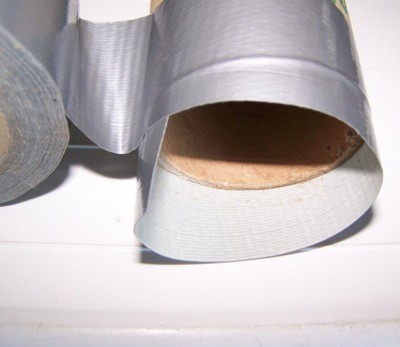 Now cut strips 1/4 inch shorter than your tubes, slip them inside your tube and smooth them to cover the inside, the bigger the tube the easier this will be. If you are using TP rolls instead of paper towel rolls, you can staple them together. I had to tape my rolls together. I split the duct tape lengthwise and ran it through the tubes around the other and back through twice.
Poke holes for you cord, wrap the ends and you have binoculars.
Remember the idea is to let the kids make the craft and it doesn't matter how they look if they are happy.
By Ann Winberg from Loup City, NE