September 22, 2007
0

found this helpful
How about Christmas tree ornaments? You could get a big Christmas box(Garden Ridge has beautiful ones) and put several ornaments in it every year. By the time she's 16 she'll have a collection that she will treasure! I have stuff going back to my first Christmas when I was just days old and they are my most cherished posessions. Everybody else loves them too: they say it is such a personal touch and they wish they had done it, too. Are you "crafty"? Include some homemade ornaments. She will love those most of all.
September 22, 2007
0

found this helpful
Perfumed Fan again. Forgot to mention: put a beautiful Bible in there too.
September 24, 2007
0

found this helpful
i started a McDonalds collectable toy collection for my daughter...kept complete sets in original wrapping...it was great when she got them 20 yrs. later....she now has added to it with her own daughter..lots of fun...and also quite valuable..another idea is opening a bank acct.
in her name..any special occasion add whatever to her acct..it doesn't take long to add up..comes in handy for school at that age..
September 24, 2007
0

found this helpful
I have always given my children a special ornament for Christmas. When they gave me grand children, I now give them an ornament too each year. I have also wanted to do something special for my granddaughter just from me. She is 7 and 2 yrs ago, I started her a charm bracelet and add to it, each birthday, Christmas, and on certain events in her life, like for her first dance recital. She doesn't wear it now we are waiting for her to get older to understand the value ,and the love from me to her. This is "Karissa" my darling granddaughter.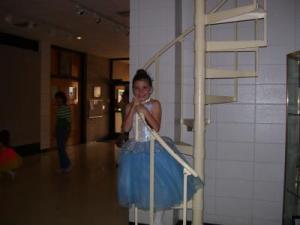 By Terri (Guest Post)
September 25, 2007
0

found this helpful
I have three sons, ages 24, 26, and 14. I started a Chrismtas ornament collection for them when they were born. I hung each ornament on our tree, but they understand, when they have a tree of their own, their ornaments are theirs to keep. My oldest just got his presented to him last christmas, and he was so excited to finally have them.
We joked about how I didnt think I could give them up, etc, but he still got them lovingly packed in a box, and proudly displayed them on his tree. He can tell the story of some of them and where they came from. I was so proud to hear him talking of them to his family and friends.
By U*u*U (Guest Post)
September 25, 2007
0

found this helpful
What a wonderful endeavor. I suggest that for now, you put away short term investments ( bonds?) and revisit the matter when her personality begins to develop. She might have a passion for music, art, clothing design, or cooking. It's impossible to tell now, what her interests will be. In the meantime, a sweet little Christmas tree trinket every year sounds lovely.
By Lynda from Indiana (Guest Post)
September 25, 2007
0

found this helpful
Collectibles are great, but if your to give this "collection" to your granddaughter when she is sixteen... Why not give her something that will be of good use to her at that age? Savings bonds are neat, and the money can be used at that age to help buy her first car! Scrapbooking copies of your old photos would be a real treat for her and could be done by you personally for her.
She, as well as many other family members, will treasure (for years to come!) reading the notes you can add explaining each picture. It doesn't have to be expensive, although it can be if you want all the little extras. Maybe a collection of state quarters? I have managed to save a roll of each state for my daughter. These don't take up much room when storing them either.
By Marta (Guest Post)
September 25, 2007
0

found this helpful
How about a gift of stocks. Here are a few web sites to check out...
www.oneshare.com
www.GiveAShare.com
When our girls were born, we opened a custody account for each of them with Vanguard, invested in the S&P 500 Index Fund. Any money from their grandparents for birthdays and holidays are deposited directly into the accounts.
My brothers & I also have an ornament collection from our childhood. I love putting it on my tree each year and my mom & aunt are doing the same for my girls.
By sewcute (Guest Post)
September 25, 2007
0

found this helpful
On my bridal shower day my God mother gave me an album of tons of pictures that I hadn't seen in years; some I've never seen! It wasn't scrap booked or anything, but it was the BEST gift I had received!
I am in the process of doing this for my DD and one of my nieces as well.
September 25, 2007
0

found this helpful
Looks like many of us think alike. I too have given mine an ornament each year from birth until they graduated from high school now they have enough to do their own trees plus they have the ornaments they made in school to place on it too.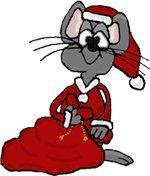 By Donna (Guest Post)
September 25, 2007
0

found this helpful
I give my grandaughers Christmas ornaments as well. If you by the Hallmark collections, they will certainly be valuable one day. One thing I did when my own boys turned 30 was to give them a box with all the things they enjoyed as kids.
I called it a "sentimental journey" and they loved it. Things like Cracker Jacks, their first golf score card, the collar from their first dog, report cards, etc.
September 25, 2007
0

found this helpful
A present that a few of my friends got when we graduated high school or college was their parents had saved a bunch of t-shirts (volunteer programs, sports teams, favorites that they outgrew, etc.) and had them made into a quilt. Everyone was always tickled by the idea!
By Linda Ortiz (Guest Post)
September 25, 2007
0

found this helpful
I think saving the Pez will be valuable when the kids grow up. I now have a pez collection to give my god- daughter and she is adding on.
By Tinah (Guest Post)
September 25, 2007
0

found this helpful
Collectibles are for sentimental reasons, or for money opportunities. You have to decide which one you are doing. I also do a christmas ornament. I wish that one of our parents had put some money into some bonds, or mutual funds, or college funds or something for our four children. My children always had "things" they enjoyed for a little while, but they lost their appeal, or got broke, or they just grew out of whatever it was. Now that they are all young adults we are struggling with money, and they are having to help pay their way through school. If they go at all. I would have appreciated even $1,000 a piece to help pay for books. I am a adult student still struggling because my parents couldn't afford a education for me. I have grandkids that I can't help as much as I would like because my husband and I don't have the income that goes with a college education. So I would say as a parent and a grandparent. Get something that you know they can use later like a investment, and get something that you want to share with them as they grow up, that you enjoy, and would enjoy sharing with them as a nice collectible. But don't get upset when their appreciation of those things changes. I have McDonald toys, and Beanie babies, and angels, and other stuff. I am saving it for my grandkids one day, but my kids quit caring about any of it a long time ago.
Good luck. I hope I didn't put a damper on your idea, it is wonderful!