Need a shamrock to show your Irish pride or to keep from getting pinched on St. Patrick's Day?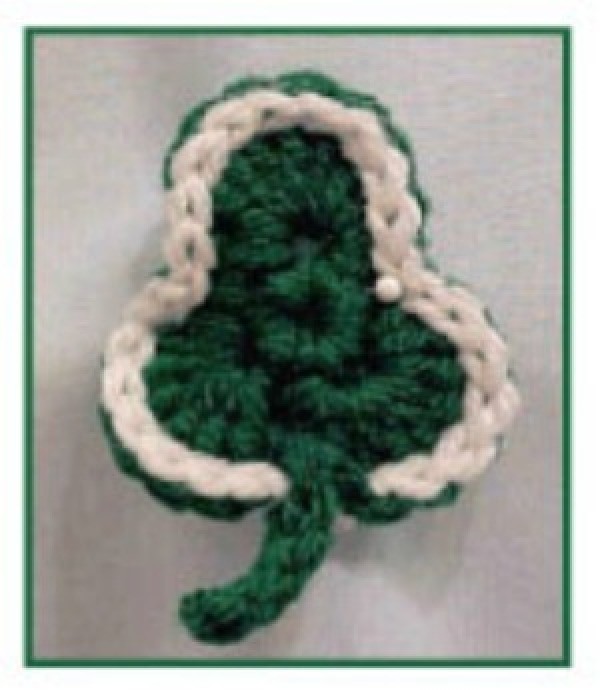 Materials and Tools:
crochet hook size G
small amounts of 4-ply yarn in green and white
straight pin with bead head (find these in quilting supplies)
Instructions:
Leaves: With green, ch 3, join to form ring.
Rnd 1: Ch 1, 6 sc in ring, join with sl st.
Rnd2: Ch 1 (sc, hdc, 6dc, sc) in first sc (Leaf made), sl st in next sc, (work leaf in next sc, st st in next sc,) twice.
Stem: Ch 6, sl st in 2nd ch from hook and in next 5 ch; sl st into last round to join. Finish off.
Push hook through stitch just to the right of stem from front to back and pull up white yard.
White Piping: Working between the stitches, make slip st in each stitch around with last sl st just to left of stem (see photo.)
Finishing: Cut yarn and finish off by pulling end through loop on hook. Pull end to back of shamrock. Turn shamrock over and tie ends together in a secure double knot (white to white, and green to green.) Clip ends off close to knots. Use the straight pin to attach to your lapel.
Click Here for a PDF of these instructions
Read More

Comments