Foxy is a 1 year old Shiba Inu. Shibas are alert and good watchdogs loyal to there owners and good with kids, energetic, bold, and spirited. The breed loves to be outside and to be part of the family.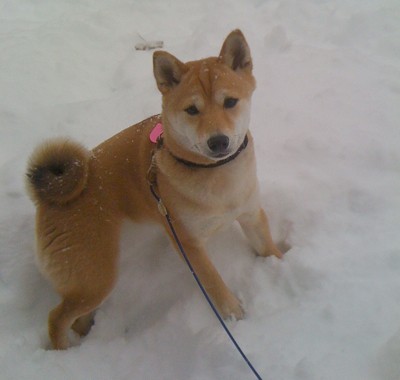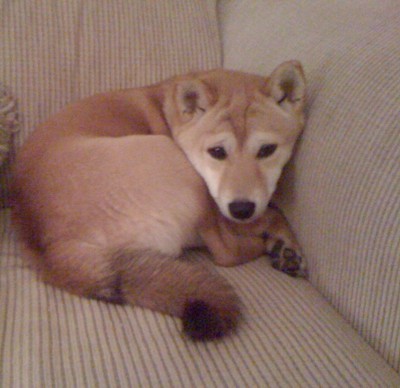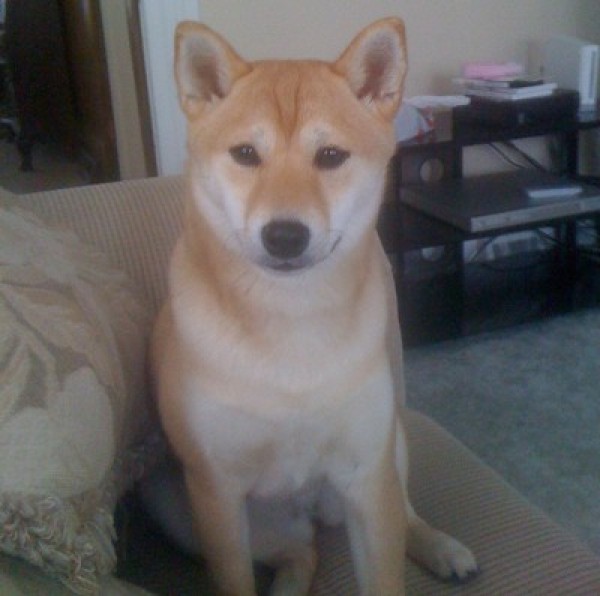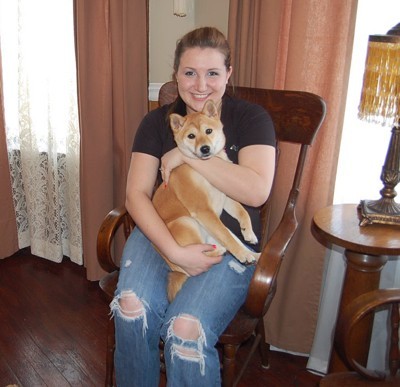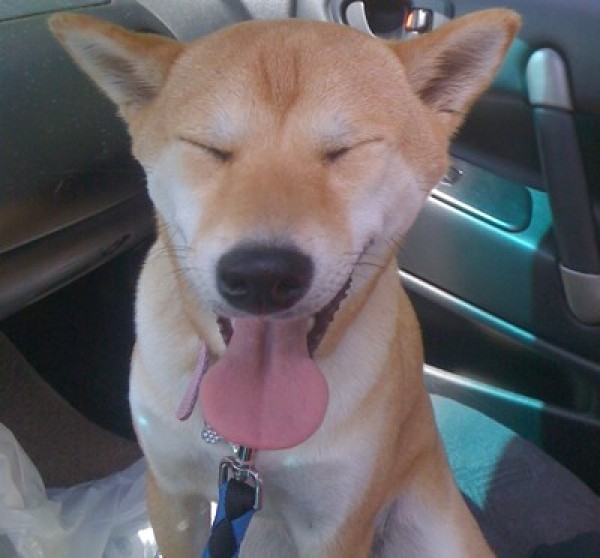 I found Foxy in the newspaper, a lady had a litter of puppies and they were only 7 weeks old. So, I called her up and asked if i could go see them. Foxy was first puppy to run up to me and lick my leg. She had a heart shaped face and was so friendly, so I picked her up and said this is the one I want!
After loosing my Husky I had for 10 years due to her sickness, it was hard to find another dog. I looked online and and in the paper for months trying to find a dog that was right for me. When I found the breed Shiba Inu, I looked it up on the internet and I realized it was perfect for me! Shiba Inus make wonderful pets.
Foxy likes to play outside and go for walks. She likes playing with other dogs and with kids. She is a hunting dog and likes to go hunting with me, she is my little watchdog. Foxy loves to be the center of attention she loves people and kids. Most people mistake her for a fox.
Shiba Inus have a double coat, they are water repellent. When they sleep they curl there tails up to there face like a fox. I have no other pets Foxy is my only pet.
By Kaitlyn