Remedies for Kennel Cough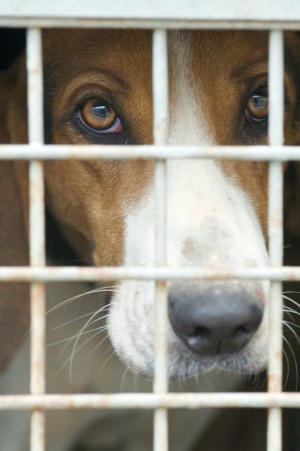 Kennel cough is a term used to describe both viral and bacterial infections of your dog's voice box and windpipe. It will often clear up on its own, but is very contagious to other dogs. This is a guide about
remedies for kennel cough
.
Solutions
Share on ThriftyFunThis guide contains the following solutions. Have something to add? Please share your solution!
Give your dog 1 vitamin C (500 mg), 1 garlic capsule (500 mg), 1 echinacea capsule (125 mg), once a day after food. I hide each pill in a small ball of liverwurst, dogs love it. This is the mildest dosage, for dogs under 10 lbs and puppies. If you have a larger dog, you could try giving it twice a day but not a higher dosage at one time. My Italian Greyhound and Chihuahua mix puppy, 8 lbs, 4 mos. old, came from the shelter with a severe kennel cough. In just 3 days, the infection was going away, after 4 days, only 1 cough. After 5 days, the kennel cough had vanished.
If you read the ingredient list of the very expensive remedies for K.C. found online, the three main ingredients are those. Side effect: A great glossy coat! Additional benefit: I maintain a garlic and vitamin C regimen twice a week, to prevent K.C. relapse and to stave off fleas, ticks and mosquitoes. Ticks cause Lyme's Disease in dogs (and people too), mosquitoes carry West Nile disease and heartworm. Garlic, available in tasteless and odorless capsules in vitamin stores, is the only non-invasive remedy against all those.
I have used it for years on three Doberman pinschers who never caught any of the above and they practically lived outside (My puppy does too). I recommend garlic for people too. Take at least twice a week, 1500 (fifteen hundred) mg for people, 500 (five hundred) mg for dogs. Additional benefit for people and dogs: Mosquitoes won't bite you, bugs won't go on you, and your hair or coat will shine!
By Liz from central FL
Questions
Ask a QuestionHere are the questions asked by community members. Read on to see the answers provided by the ThriftyFun community or ask a new question.
My dog has kennel cough. I took him to the vet and got meds, now after 2 weeks coughing again. Anyone know anything about this?

Sue from Shoals, IN
By guest (Guest Post)
February 20, 2007
0

found this helpful
Take the dog back to the vet. It could be a relapse.
By guest (Guest Post)
February 20, 2007
0

found this helpful
Hi Robin,
I have worked for a Veterinarian for MANY years. As you know, Kennel Cough is highly contageious to other dogs, as it is an airborne virus. I think you can just call your Dr. and he will give you another RX for your furbaby. It takes awhile for this to go away, so please be patient. Was he/she boarded, groomed or to a dog park recently? Please do not take he/she out around any other dogs until this clears up..... Good Luck
February 20, 2007
0

found this helpful
Thanks everyone for posting a response to my question, I did take my dog back too the vet , He was put on another week of coughing pills and antibiotic.. He never had the cough till he when and got his hair cut at the groomer, which just happens to be in the same place the vet is. And now he said if it doesn't get better he wants to do x-rays. this is a small dog 9 pounds. he is about 5 years old...but the vet bills are killing me. Thanks for all the answers I have got.
April 17, 2007
0

found this helpful
HI MY GOLDEN WAS DIAGNOSED WITH KENNEL COUGH, HE WAS ON CLAVAMOX AND A COUGH SUPPRESENT FOR 3 WEEKS I CAME HOME FROM WORK TONIGHT AND HE WAS IN RESPIRATORY ARREST AND DIED IN MY ARMS HE WOULD HAVE BEEN 9 IN DECEMBER, NEEDLESS TO SAY I AM INCONSOLABLE.
Editor's Note: Anya, please accept our sincere sympathies. So sorry that he didn't make it. Normally kennel cough is very treatable so it may have been something else. So sorry about this.
Susan from ThriftyFun
What can be done for kennel cough?
By Ruby
Answers
September 18, 2010
0

found this helpful
Your veterinarian will include kennel cough with your annual c5 vaccination no registered boarding kennel will accept an animal without sighting this current certificate, hope this helps you.
September 18, 2010
0

found this helpful
Please click on this link as it's very thorough regarding kennel cough in young to senior dogs.
http://dogs.lov for_Kennel_Cough
Does anyone know of homemade remedies for cats with kennel cough?
By craftyme from Des Moines, IA
Answers
November 17, 2009
0

found this helpful
I am not trying to be mean but it's time for a visit to the vet instead of asking questions here! Not only is it dangerous and life threatening to try to treat with homemade remedies, especially for cats, on your own but you are risking any other animals lives who are around this baby!
Archives
ThriftyFun is one of the longest running frugal living communities on the Internet. These are archives of older discussions.
September 18, 2010
0

found this helpful
Would someone have a home remedy for kennel cough?

By Evelyn from Richmond, TX
Answers:
Kennel Cough Home Remedies
I read on web someone used Robitussin DM and it helped. Not all vets recommend antibiotics since it can be caused by different things and is mostly self limiting. Warm unsalted chicken broth in small amounts might help. (03/05/2010)

By PIKKA
Kennel Cough Home Remedies
I also would not treat kennel cough at home. It may not be kennel cough it may be flu. If you can just go to your regular vet and ask for an antibiotic for him usually they will just charge you for the antibiotic and not an office call etc. I have 9 dogs and am nursing a Boston Bull terrier pup that I got a 2 days old because its mama died.

Keep the sick pup separate and treat it fast. There are so many things that are similar to kennel cough that aren't. Please be careful and I would think about changing where I board my pets, they apparently have a problem. Good luck. (03/05/2010)

By fuzzytufts
March 4, 2010
0

found this helpful
What can I do for kennel cough till I can get to a vet on Monday?

By Susan from Grand Prairie, TX
Answers:
Kennel Cough Home Remedies
No vaccines. Vaccines often give the disease. Check vaclib.org for ingredients. Mercury damages brain as does antifreeze, aluminum, and squaline. Build immune systems to keep them well. K cough treatment: Robitussin cough syrup, ester C, garlic, aloe juice, colloidal silver water, willard water, CS and Willards nebulated or in steamer. Add CS and Willards to all dogs drinking water to help with K cough as well as keeping those not infected from getting this. Too much to explain on benefits. Google and believe. You will be amazed. (01/07/2010)

By muttmom
Kennel Cough Home Remedies
Be careful with the garlic, it generally isn't safe for dogs. Only recommended in tiny amounts if any at all. (01/17/2010)

By melbahtoast
January 3, 2010
0

found this helpful
Does anyone have a remedy for kennel cough? We can not afford to keep running to the vet. Our dog has had all his shots 3 weeks ago. After this date we took him to a kennel for a weekend, and now we have a problem. He sees to have picked up something from one of the the dogs there.
By the way he did have his shots last year as well. He has also been to the vet recently and may have been exposed to a dog that had not been inoculated.
Anyway, can someone give us a tip of some sort? Hopefully save us a vet bill. Thanks in advance for your support.
Agie

By poopsy from 0ntario, Canada
Answers:
Kennel Cough Home Remedies
It is a little late for this now, but if you can still find some green black walnut hulls put them in your dog's water otherwise you can buy green, black walnut tincture online, just be sure it is green. Give your dog 10 drops twice a day, if he is pretty bad I would suggest taking him to the vet, otherwise google Wolf Creek Ranch they have a lot of great herbal animal remedies.

Have your dog vaccinated specifically for kennel cough. The vaccine for it is very inexpensive. Most Farm stores sell a lot of things for dogs like tapeworm medicine, kennel cough treatments, etc, that are cheaper than the vet, but usually not in the concentration that you would get from the vet. Hope this helps.
(11/09/2009)

By tigra
November 7, 2009
0

found this helpful
Does anyone know a way to get rid of kennel cough? My Boxer took off about two weeks ago and the Humane Society picked him up. They charged us an unreasonable amount to get him back. We understood that part, but now the 7 puppies and the female have what we found out was kennel cough.

We ended up taking the male to the vet to find out what was wrong with him, but this was before we found out every other dog we have now has it also.
We cannot afford the treatment for all the dogs, and don't know what to do. I really don't understand how the Human society cannot tell someone for the dog's sake that he has been around many other dogs that have this issue.

Our vet told us this was not the only dog that has come from that place with the same issue. Anyway I am not going to go on about that, I just need to know how to get rid of this horrible issue. The dogs look to be in pain with this horrible cough. Please help.

Amanda from Union
Answers:
Kennel Cough Home Remedies
I work for an animal rescue and as posted below please take dog to vet to be treated. Yearly Bordatella shot prevents it especially if you take in foster dogs on a regular basis. (03/18/2009)

By Cosy
Kennel Cough Home Remedies
Also, normally vets have that credit card that you can apply for that is 90 days same as cash or charged a low interest rate percentage after that - ask your vet about it. (03/18/2009)

By Cosy
Kennel Cough Home Remedies
If your vet has confirmed one pet has it, he should be more than willing to supply you with meds for the others or mine is if it's something as simple as kennel cough. Have you asked for a quantity discount? (03/19/2009)

By dinkly
Kennel Cough Home Remedies
My adopted dog had it at 8 weeks old and our vet gave us a RX for a cough pill with hydrocodone, just like humans. I filled it at Walgreens under his first name and my last name. Do not bring the dog home without medication, older and other pets will catch it, too. (03/19/2009)

By Dozersmom
Kennel Cough Home Remedies
A teaspoonful of "runny" honey x 3 times per day, not only does it soothe, but it is antiseptic as well.
We found it worked better than anything else (including what the vet gave us) and over a short period of time, did no significant harm to the teeth. (03/20/2009)

By skinnyjinny
March 17, 2009
0

found this helpful
I just brought a new dog home from the pound I believe he has kennel cough. He doesn't cough a whole lot but sure has a runny nose.
Read More...
July 19, 2007
0

found this helpful
I am looking for Kennel Cough home remedies.
Read More...
Related Content