By guest (Guest Post)
October 4, 2007
0

found this helpful
Gondola Bread
1 c warm water
1 egg
2 T olive oil
1/2 c sugar
3 2/3 c. all purpose flour
1 1/2 tsp yeast
Put in dough cycle. Take out, divide into 2. Roll each with your hands to make 12 in "worms". Place on greased cookie sheet, Let rise for 20 minutes. Bake 350 for 9-11 minutes.
Sweet Bread
2/3 c. milk (warm)
1 egg
1 1/2 T marg
1/2 c. sugar
2 c bread flour
2 1/2 tsp yeast
Bread - dough cycle - take out and place in bread pan. Let rise till double. Bake 350 for 30 minutes. Tent top of bread with aluminum foil for all 30 minutes, Remove and brown top in about 2 minutes. It keeps from over browning top of bread.
Cinnamon Bread - take out after dough cycle. Gently shape into 9x12. Lay on grease surface. Combine 1/2 c sugar, 1 T flour, cinnamon to taste. Pour over top of bread and roll up. Follow above baking instructions.
This makes wonderful dinner rolls.
Good luck
October 5, 2007
0

found this helpful
I would be better able to reply to the request for recipes for the picky 10 year old if I either 1/ knew what he or she DID like or 2/ what he or she DOES NOT LIKE (whichever list is shorter. I have lots of recipes, but I will need help from you to narrow it down.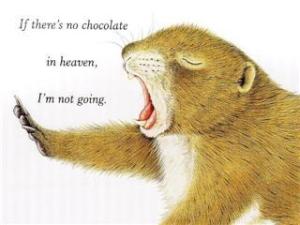 October 6, 2007
0

found this helpful
Whether girl or boy-everyone loves this bread!
Chocolate Chip Bread
Makes a 1-1/2 lb. Loaf
1/4 C. water
1 C. warm milk
1 egg (room temp.)
4 T. soft butter
1 t. Cinnamon
1 t. salt
2 T. white sugar
2 T. brown sugar
3 C. Bread Flour
1 pkg. Yeast (1-1/2 t. loose yeast)
1 c. Miniature Chocolate Chips (6-oz. pkg.)
Put all ingredients in the pan in the order listed, except for the Chocolate Chips. Select Basic or White Bread setting and crust setting (I prefer the light settingjbs), and push Start. When the machine beeps from the end of the 2nd kneading, add the chocolate chips.
Special Note:
Can also add chopped pecans or walnuts, dried cherries, or well-drained and chopped maraschino cherries, or dried cherries, etc
I have made this using the chocolate chips, chopped pecans, & maraschino cherries & it is excellent! When using maraschino cherries, I put the juice into the measuring cup & add only enough milk to make what the recipe calls for. I also cut the cinnamon back to 1/4 t., & the sugar back to 1 T. because the maraschino cherry juice is sooooo sweet!