By (Guest Post)
November 29, 2004
0

found this helpful
Best Answer
My daughter used chalkboard paint that is available at Wal-mart or any building supply store, either in green or black, to paint the door to her room. She was then able to use chalk to draw pictures, write herself notes, etc. She can clean the door with a wet cloth and start over anytime she likes.
By Nena (Guest Post)
May 7, 2008
0

found this helpful
Best Answer
Rice paper is also very nice, and comes in many colors and textures. Look for a specialty paper store or art store. I also have some sliding doors with ugly, round, concave, brass-colored door pulls inset into them. A friend suggested painting them white and them painting tiny scenes inside. You could also glue a tiny cut-out scene inside. Then paint over with polyurethane to protect from all the wear and tear.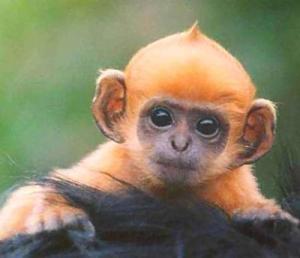 November 21, 2004
0

found this helpful
"Wrap" them with Christmas paper or buy the one that is made for the door. It is more for the outside door but don't see why you can't use it inside also.
I have seen pictures hanging on the walls "wrapped" also. It is a festive effect.
By (Guest Post)
November 21, 2004
0

found this helpful
KILZ paint will cover up the marker
November 21, 2004
0

found this helpful
I used a Mr. Clean Magic Eraser to take off some Dry Erase marker that my grandson had put on my newly painted wall. I had tried everything to get rid of it, every cleaner I could think of. I got a magic eraser and in a few swipes it got rid of it. I don't know if it will work on permanent marker but I'd give it a try.
- Susan
December 13, 2004
0

found this helpful
After an accident with some furniture left a hole in our bathroom door, we covered it with self-stick contact paper printed in a woodgrain pattern. You could do each door differently, matching personalities with your children. Most big stores like WalMart and Kmart have a large selection. Make a day of it and take your kids to pick out their own door cover.
Just cover the door like you would a wallpaper a room. I suggest removing it from the doorframe first and cutting the paper to size. We overlapped the sides for added durability, so the paper edges didn't curl when people opened and shut the door. Fabric may also be an option.