Bailey is our beloved but brainless 4 y.o. yellow labrador retriever, the quintessential "dumb blonde". He often cocks his head to one side with a curious expression when you say his name, as if he's trying to understand what you're saying.
But what he lacks in intelligence he more than makes up for in heart. You couldn't ask for a more gentle, friendly companion, despite the language barrier. Even though he sometimes still eats his own feces and urinates in his food and water bowls (behavior more typically found in much younger pups) he still gives sweet kisses.
He enjoys jumping into and out of the bathtub, and trying to hide bones and toys from our Rottweiler (who couldn't care less because she's too cool to care... but that's another photo.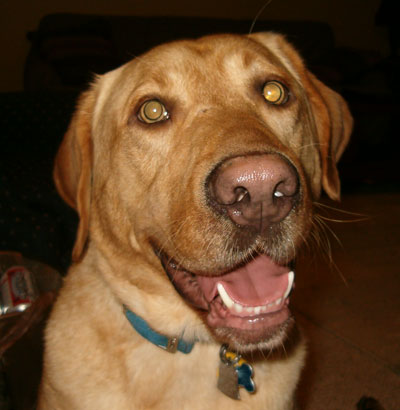 This is the second entry for Bailey. See his previous entry at:
http://www.thriftyfun.com/tf521715.tip.html
By debbie