December 4, 2008
0

found this helpful
I would take it to a camera store to get it checked out.
December 4, 2008
0

found this helpful
Bummer! There could be something preventing it from holding a charge; I would take it to a repair shop and let them check it. If it is still under warranty, you could contact the manufacturer; actually, contacting the manufacturer is not a bad idea in the first place. They will be more familiar with your camera than a generic repair shop, and it's possible that there may be a problem with your particular style of camera that the manufacturer will know about more-so than someone else, because people will be contacting them in the event of a problem. And if it is a manufacturing defect, it may be covered, just look them up on-line. If all else fails, you may have to replace the camera, (my sympathies). Good luck to you. Carole
December 5, 2008
0

found this helpful
If the camera is trash, then how about buying an electrical power cord with adaptors that will fit your camera and trying to take pictures? Like I said, only if you are ready to throw it out!
These inexpensive power adaptors are available at places like Wal-Mart and Fry's. Bring the camera along so the clerk can help you.
---------------
PS FIRST, open the battery compartment and gently rub the battery connector points or scrape gently with a screwdriver. Wipe with a disposable towel. Sometimes an invisible build up of acid needs to be removed. Wash your hands thoroughly after this process.
June 13, 2009
0

found this helpful
Hello,
I have the same problem. What I do is I take out the batteries when I am not using the camera. Camera draws on them even when you're not taking pics. Hope this helps.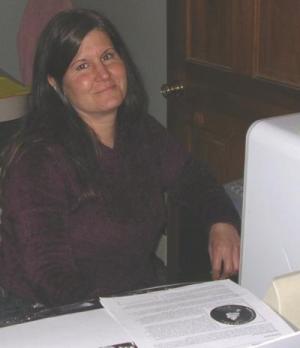 June 14, 2009
0

found this helpful
I had the same problem and bought new recharable batteries (on ebay- much cheaper) and it works fine now.
June 14, 2009
0

found this helpful
I have a Kodak Easyshare digital camera. It would not hold a charge very long for about 2 years. I was constantly changing batteries and promising myself that I was going to get it fixed or buy a new one.
I never did either and all of a sudden, it started working like a charm. I change batteries very infrequently. I don't know what happened. I am not doing anything different and no different batteries. Anybody have any ideas?