Preschoolers at home need education and variety- as do their daytime caregiver! In my case, embracing being a stay-at-home-mom has led me to explore, adapt, and use the many free ways to teach my children some basics to prep them for school, life and to have fun with them!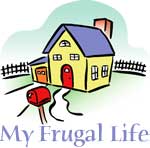 Probably the most used by me for teaching resources for my kids is the internet because it's handy and free! To elaborate, many elementary school teachers nationwide maintain beautiful websites with rich arrays of lesson plans free for the using! Many teachers, being the organization buffs that they usually are, neatly and thoroughly arrange subject themes to be carried out from abundant options such as experiments, recipes, crafts, games, songs, and more! Finding a nice gingerbread play-dough recipe opened my mind to the possibilities of making free toys for keeps and to give as gifts!
That is thanks to Kindergarten teacher Mrs. Fischer with her site.
http://www.kinderthemes.com/Gingerbread.html
Visit her main page for a taste of sweet, free teaching tools online! Another favorite of mine is
http://dltk-kids.com/
for free printable mini-books and more! Finally, free home-schooling websites are great for craft templates and full of ideas for fun learning with children to provoke your own creativity!
Moving on to the old classic: the local library. The library is great because the books are free to check out, organized, and easier to retrieve information from jam-packed bound books, compared to printing online pages out, especially when all is needed is directions. Also, many libraries have preschool song and reading time for kids and their caregivers in a nice group setting to help develop little youngsters' social skills.
Last, the great and FREE outdoors is such a versatile "classroom." From energetic galloping, skipping, running, leaping, swimming and other sports galore to quiet bug-watching, leaf/flower-collecting and sitting back for a renewing rest, being in nature, even if just right out the door step, is good for the soul.
To close, in my opinion, the TV is not a child's favorite teacher; the caregiver is! So be prepared- for free! The effort in instructing preschoolers from home is multiplied exponentially in the bond that is built and the fun that is had!
By Erin R. from Seffner, FL
Do you have a frugal story to share with the ThriftyFun community? Submit your essay here: http://www.thriftyfun.com/post_myfrugallife.ldml