These easy autumn lanterns are fun to make with the kids. They look fantastic on the window sill or just about anywhere you want to add some fall color.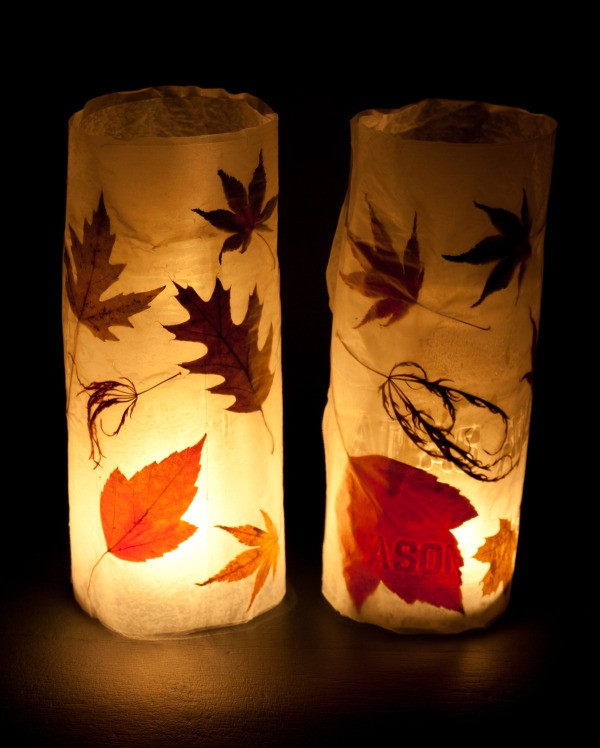 To make these, I took the kids on a walk around the neighborhood when the leaves were looking colorful. I gave them each a paper lunch bag (and one for me too!) to fill with leaves they liked. It was a little rainy that day, so the paper bag helped dry the leaves a bit before we got home.
After collecting the leaves we laid a couple paper towels on the kitchen table and spread the leaves out to dry for a little while.
Once the leaves were dried enough, we cut pieces of wax paper to fit around a mason jar. We also cut some larger sheets to use up the rest of the leaves we had and hang in the boys bedroom windows.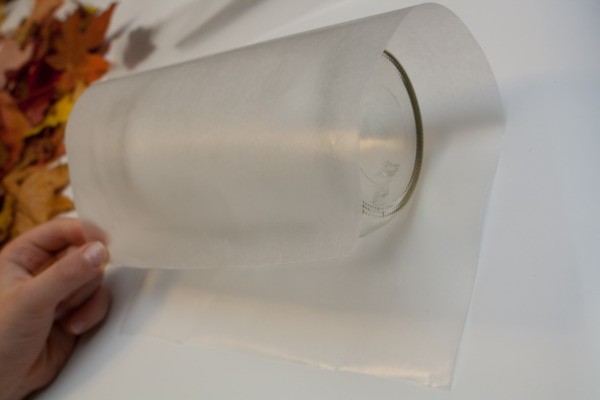 Then we laid the wax paper out on an ironing board, let them set the leaves in whatever pattern they wanted and put another piece of wax paper on top.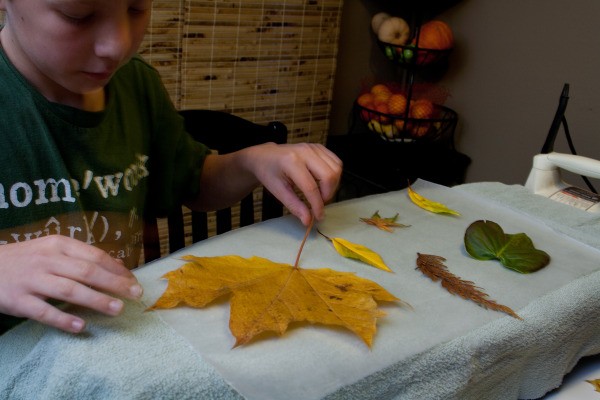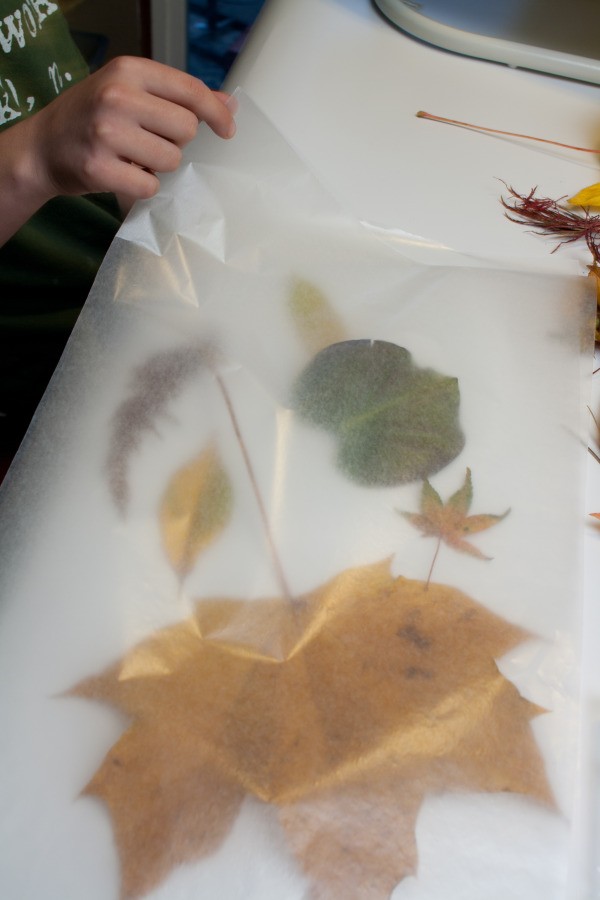 Next we ironed the two pieces of wax paper together, which holds the leaves in place. Lastly, we wrapped the wax paper, with leaves ironed in, around a mason jar and taped it with a couple pieces of scotch tape.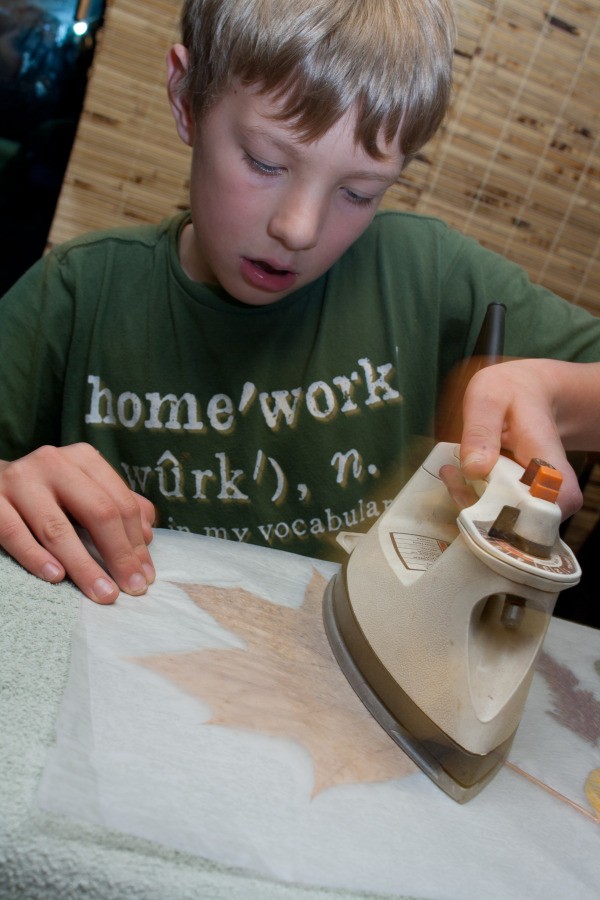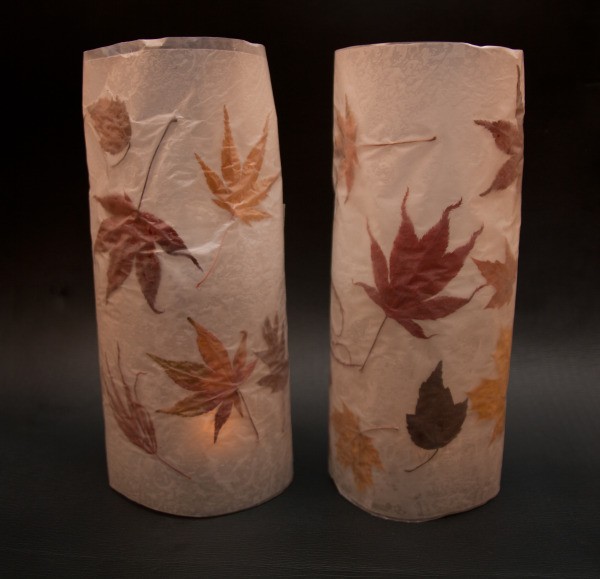 These look great with a votive candle or LED light in them. Have fun and be creative!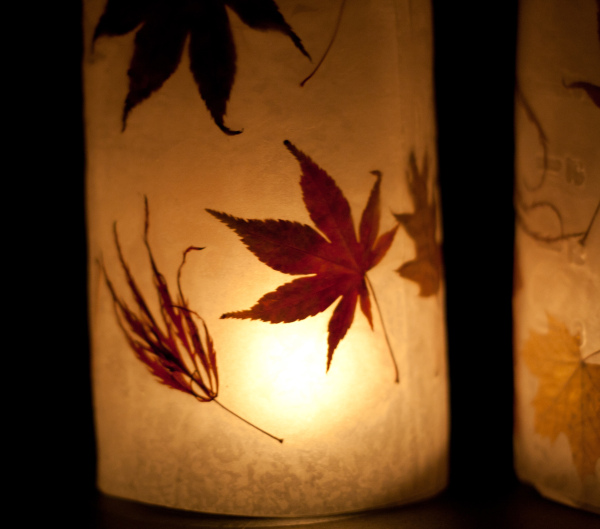 By Jess from Hillsboro, OR
Comments

November 23, 2011
1

found this helpful
What a great craft for any age...so few requirements and so easy. Thanks for sharing.

November 24, 2011
1

found this helpful
I remember doing this with other flowers as well as leaves, then cutting them for book marks. What memories that brought back.
Your kids are the best models you can get, so that was a real treat. Thanks, PBP

November 30, 2011
1

found this helpful
Those are beautiful, I bet it gives your kids a warm fuzzy feeling every time they look at them & know they made them! We did something similar in Girl Scouts when I was little, only we put the wax paper in a construction paper frame to hang in the window. I love these & hope I can find some leaves that still have color so my grandkids can make some for their parents for Christmas!
Read More

Comments