By Rasta (Guest Post)
June 6, 2007
0

found this helpful
Hi Judith! Welcome to Thrifty Fun. I go by my cats name (Rasta). I live in Chattanooga, TN. We are retired and moved here three years ago from Maryland and love not shoveling snow. I enjoy sewing and crafting which I never had alot of time to do until now. I make things to go into Operation Christmas Child Shoeboxes. We enjoy going to Atlanta and working in the warehouse inspecting the boxes for overseas shipment every December. We are active in our church and in the community volunteering for various organizations. I know you will enjoy the ladies and gents and all their talents and wonderful recipes and tips for everything. Have fun!

June 6, 2007
0

found this helpful
Hi Judith,
I don't know if you can read profiles on here! But I will tell you a little about me. I was born in Nebr. moved to Ark. and than finally settled here in Nev. We have 5 children & 4 dogs. The kids are all grown and living on their own, the dogs are not!
I love to cook and usually try 2 recipes a week that are posted here on ThriftyFun. Some I go back to alot and others... I will NEVER make again! Lol
Welcome and hope to see you on here often
Laurie
Pahrump NV

June 7, 2007
0

found this helpful
Hi Judith, I live in Janesville,Wi. I live by myself.My husband passed away 7 yrs ago & had to have something else to do, so i stated a garden to keep me busy. I love it. I redo some of my back yard just about every year. I have no pets & my kids are all out on there own. I've lived here most of my life. I love to cook for other people & help out as much as i can.
I love this site -- take care.

suzanne
Silver Post Medal for All Time! 277 Posts
June 7, 2007
0

found this helpful
hi judith
I live in central illinois
I am 45, have 3 children(all grown)and 2 adorable grandsons. one is 10 months old and the other is 2 months old.their pictures are posted here on thrifty
under "welcome to the world tresaun" I love to read and ride with the hubby on are harley. we take our 5th wheel and camp a lot.we have a cocker spaniel that is chocolate & tan and is 10 years old(spoiled baby)
this is a wonderful site and I too would like to welcome you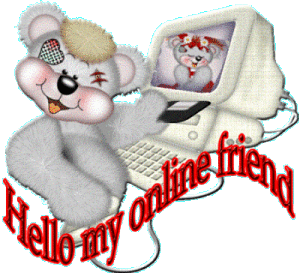 sandy
Bronze Request Medal for All Time! 87 Requests
June 7, 2007
0

found this helpful
hi judith. glad you could join us. my name is sandy and i live in a suburb of baltimore, md called halethorpe. i have 1 dog named ally. she is my daughter 7 yrs old and very sweet. i grew up here.
i did move to florida for 5 yrs but really missed it being home after my mom died. so i found this great website about 2 yrs ago. i read it faithfully and find many great tips.
By sue (Guest Post)
June 8, 2007
0

found this helpful
Heavens! I love this website and read it faithfully, but I never realize that you could read profiles. I live between Dallas and Ft. Worth (watauga, tx) so I pay attention to the gardening questions from those near by. I don't know if I've filled out a profile when I signed up. I'm always interested in the recipes and gardening tips. I'm an animal lover (just had to put down my faithful companion of 15 years-Devil Dog) so I enjoy the pictures.

Suntydt
Bronze Feedback Medal for All Time! 109 Feedbacks
November 13, 2009
0

found this helpful
Judith, to answer your question look at my name on this post. It's a link to my profile, just click it. If you want to fill in your profile look up above just below the orange bar. You will see a link that says edit profile.
This is a fun site. I just joined myself and I think I have spent 4 hours on this site today alone. So I'll take this moment and say, "Hello All". Suntydt