Island Stove Top Results in Grease Splattering on Carpet?
My stove top is in the island. When I fry, I know that oil splatters over into the carpeted walkway in back of it and also to the right side, where the plant sits, begins the breakfast nook. I have been tying to figure out what I could put behind the stove that would be easy to take to the kitchen sink for cleaning.
I have come up with several alternatives, but these days, I am not able to do a lot of sawing and making my ideas come to pass. LOL.
I'm a great grandmother now.
Thank you all.
By Phanay from Sequoia Gateway, CA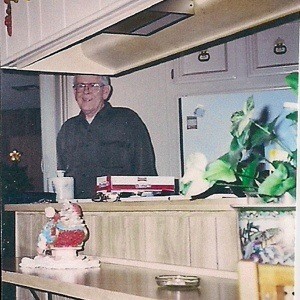 Add your voice! Click below to answer. ThriftyFun is powered by your wisdom!
September 7, 2010
0

found this helpful
I Googled "grease splatter guard" and found numerous folding 3-sided metal splatter guards which can be placed around your skillet. They didn't seem terribly expensive or you might be able to make your own, perhaps from one or two of the large disposable "steam table" type pans I seem to see everywhere. Good Luck!
September 9, 2010
0

found this helpful
Find an Acrylic fabricator and take him a photo and some measurements and maybe he can make you a screen to keep your kitchen from becoming a mess. And, oddly enough I had a similar problem when frying, and was told that if the grease spatters a lot, then I must be frying too hot. Just a suggestion.
September 10, 2010
0

found this helpful
I too was going to say that you're probably frying at a tad too high of heat. Another thing I've found is that sliding the food in to the heated oil sideways instead of dropping straight down greatly reduces spatters. Grandma Margie's suggestion of a grease spatter guard is also something I was going to suggest.
Besides the kind she mentions there are flat round one's that sit on top of the skillet or pan at stores like Wal-Mart, Target and of course kitchen specialty stores. Congratulations on being a great grandma! :-)
September 10, 2010
0

found this helpful
Thank you all for taking the time to help me. I will certainly begin looking for those splatter guards. What is a steam table? I guess I can Google it. I do think that I probably do have the fire too high. When I was a kid, mom taught me how to fry crispy deep fried chicken in a cast iron skillet. High to start the frying then turn it down after turning it over and lid it. I've been afraid to try it otherwise because everyone says mine is better than KFC. LOL.
Never too old to learn new ways. Thank goodness!
Again. Thank you all.
Phanay
September 22, 2010
0

found this helpful
What I did to stop that grease splats behind my stove was to measure the size I needed and got me just a thin piece of plexi glass drilled holes in it and screwed it to the wall. I also did it on my front door, I can see out but if the break the window the Plexi glass stops them and I can still see out. Wouldn't that work? It comes in all thickness.
Add your voice! Click below to answer. ThriftyFun is powered by your wisdom!
Advertisement
Categories
Pages
More
Categories
Published by ThriftyFun.
© 1997-2021 by Cumuli, Inc. All Rights Reserved.
https://www.thriftyfun.com/tf88614258.tip.html