February 6, 2009
0

found this helpful
Top Comment
I hadn't been able to find the Sock Locks, so I simply take a medium size safety pin and pin the 2 socks together just below the ribbed section in the front of the sock. I, too, haven't lost a sock since I started this. Also, it keeps new socks together so one isn't wearing an old, well used sock on one foot and a new sock on the other!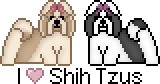 By guest (Guest Post)
February 20, 2009
0

found this helpful
Top Comment
Another easy way to keep up with socks is to put one inside the other before putting in the laundry hamper. On washday, just toss them in the washer.
Sometimes knee socks separate, but the others stay together. This also means you don't have to sort socks when they're dry.

June 25, 2010
1

found this helpful
Top Comment
To wash my knee-high nylons I put a pair inside one of my hubby's dark socks and toss the sock into the laundry. The nylons stay inside, get clean and don't get snagged on anything else that's in the machine. I then toss the dark sock and nylons combo into the dryer. Eazy-peazy!
By (Guest Post)
February 9, 2009
0

found this helpful
Now if we could only teach other family members to use these tricks.

KS Granny
Bronze Feedback Medal for All Time! 111 Feedbacks
July 23, 2017
0

found this helpful
Ever since my first baby outgrew the thin baby socks, I used sock locks to keep pairs together in the laundry. They used to be available in cards of six; I bought them in six different colors, one for each member of the family, and I taught everyone to ring their socks when they took them off - a sock that wasn't rung didn't get washed.
In all the time my kids were growing up, I never lost a sock in the laundry. Alas, by the time we were empty nesters and the sock locks were wearing out, they didn't seem to be available anymore, but by then I had a front-loading washer that didn't "eat" socks, so it didn't matter. Now they seem to have come back!