Give your fridge color with some cute magnets and let Uncle Sam bring in the 4th of July. With a few scrap supplies and glue or thread, you can whip these up in no time.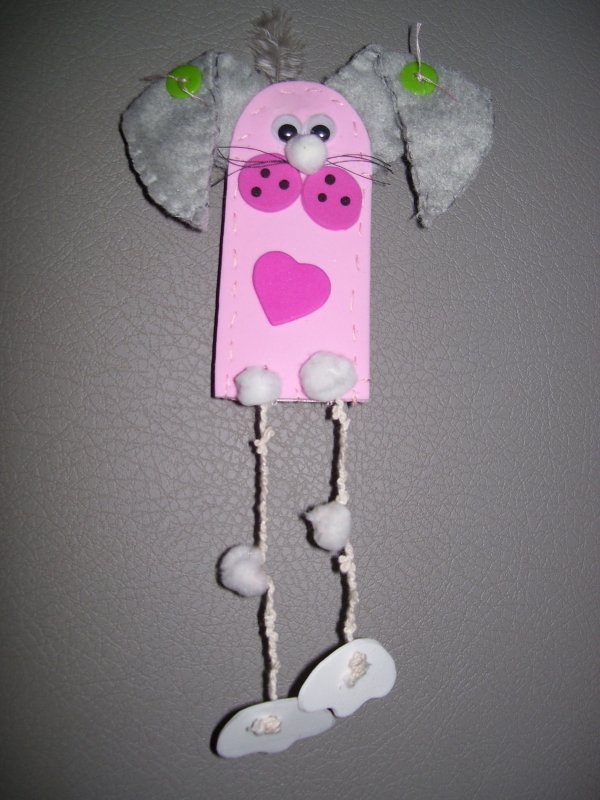 Approximate Time: 1 hr.
Supplies:
wiggle eyes
foam - refer to pictures
felt - refer to pictures
beads - assorted colors
pipe cleaners - refer to pictures
string or yarn
buttons
feathers
1/2 Popsicle stick or emery board - optional
glue or thread and needle
pom-poms
Instructions:
The bodies on all are assembled in the same way. I chose to glue a half of an emery board or Popsicle stick inside the 2 body parts to make them more firm. This is optional. I hand sewed my pieces together, but you can glue them instead. After body pieces are together, just punch holes at bottom and tie string on for legs. Thread your beads on or sew on pom poms. Punch a hole in each shoe and tie on to end of string. Refer to pictures for placement of pieces. When done, glue magnet on back.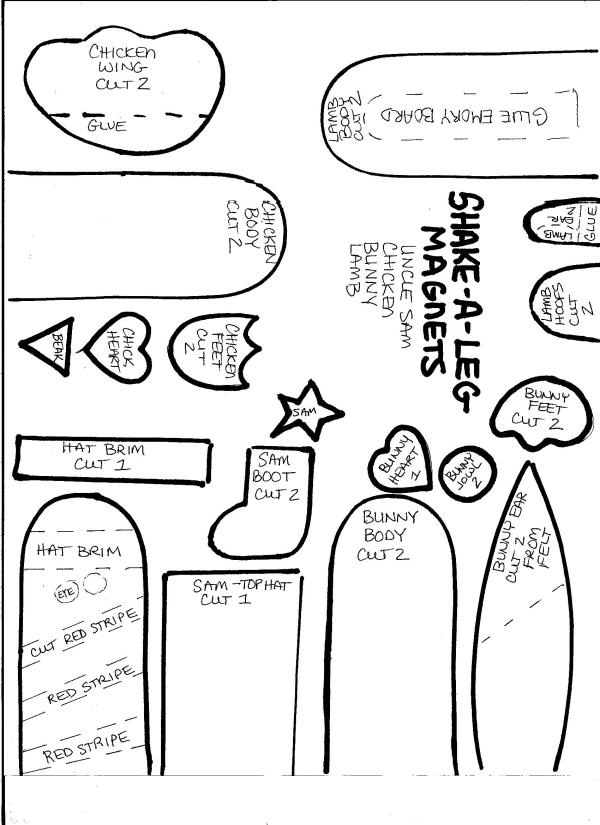 TIPS:
Uncle Sam: If using pipe cleaners, curl around pencil and sandwich ends in between body parts before sewing or gluing. For mustache, roll a small piece of stuffing and tie in center with thread. Glue on face.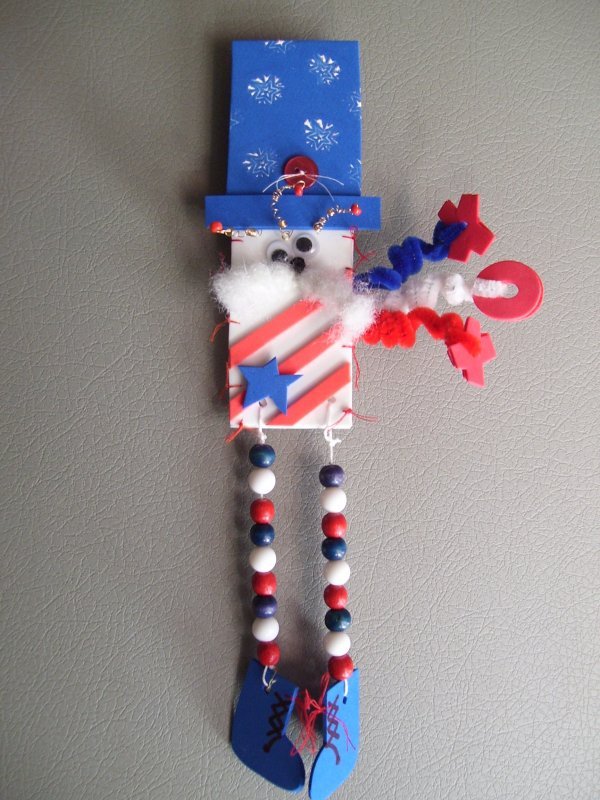 Bunny: Cut ears from felt and bend a piece of pipe cleaner into a "V" to fit inside. Sew closed and sandwich in between body parts. This will allow you to bend ears, if desired.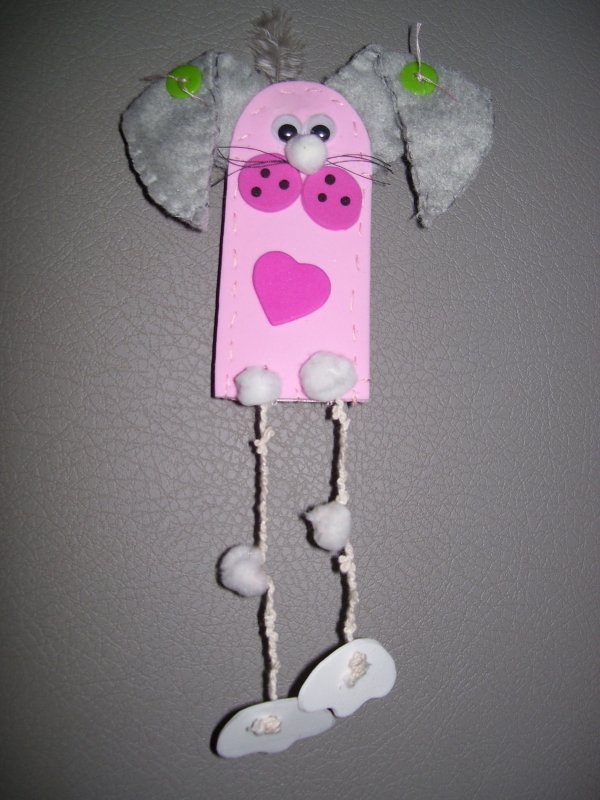 Chicken: Sandwich feathers in between body parts before sewing or gluing.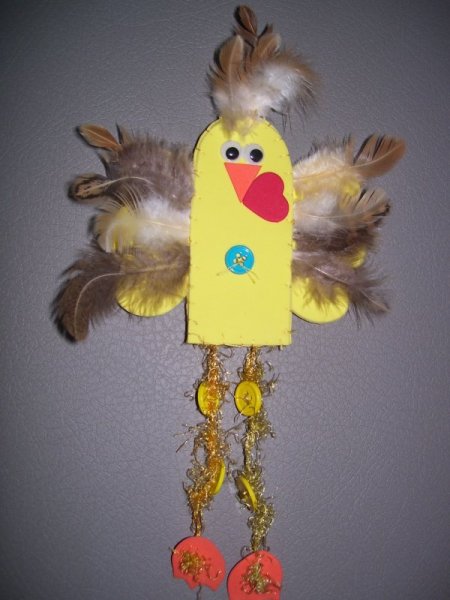 Lamb: Pom poms are glued on.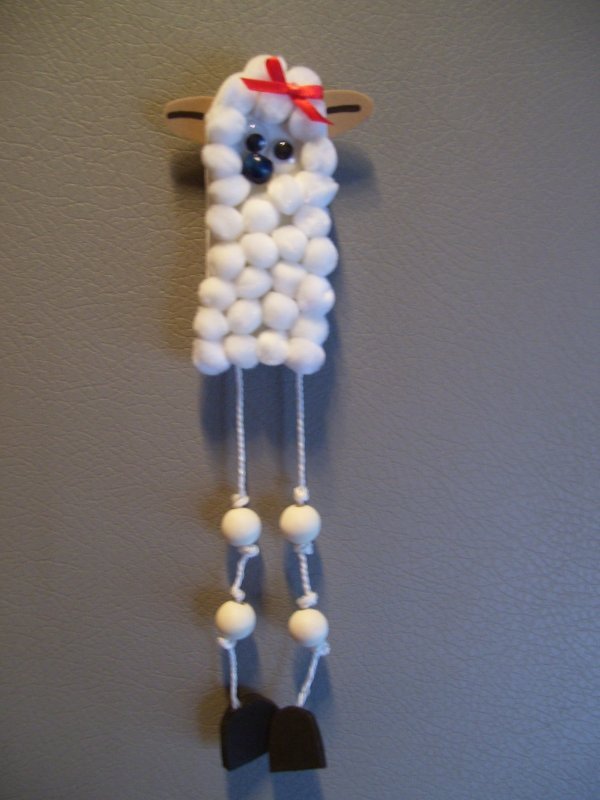 By Mary from Palm Coast, FL