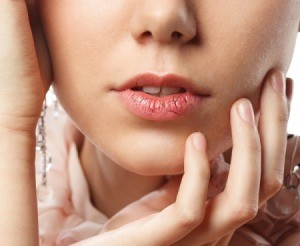 Lipstick seems to be making my lips so chapped! I've tried different brands of lipsticks and lip balms (even Burt's Bees) but nothing seems to make them smooth and soft. They seem to be getting worse.
I love the longevity of the Max Factor Lipfinity but those types really do a number. I work in an office and need to wear make-up. I really can't go without lipstick. Does anyone else have this problem or can recommend a solution?
Thanks!
Ricki
Answers

August 23, 2005
2

found this helpful
Best Answer
The best product I've ever used for chapped lips is plain old vaseline! You can wear it underneath lipstick or I usually just use it with a lip liner and call it good! Or if you don't want to wear it during the day, or I do this when my lips get bad, you can use a toothbrush to brush the dead skin away and slather a layer of vaseline or Carmex before bed!

August 23, 2005
1

found this helpful
Best Answer
I had this exact same problem - especially with the long-wearing, all-day lip color like you described and the gloss that goes on over it. I also wondered if some of my older lipstick was causing a problem as well. I quit using the long-wearing kind and got rid of the older lipstick and put on lots of Vaseline, as others have stated.
My lips are fine now, but it was very frustrating. Now I've been using a very inexpensive brand (Jane) from Walmart, and I really like it.
By Claudia (Guest Post)
August 24, 2005
0

found this helpful
Best Answer
The long-lasting stuff is notoriously drying.
You might try a lip gloss. There are many out there and come tinted or clear, in sticks, pots and tubes and in all price ranges (including the cheap 99 cent brands.) They contain petrolatum which is the active ingredient in vaseline- but they smell, taste, and look better than plain vaseline.
By joyann (Guest Post)
August 24, 2005
0

found this helpful
Best Answer
Try eliminating all lip products containing SPF (sun protection factor). I am allergic to the ingredients that make up SPF. It causes my lips and skin around the lips to become red, chapped and flaky. It's hard to find cosmetics without SPF these days but it will be listed of the lable.
Find something without SPF and try just that for 1 week or so to give your lips time to heal the chapping and irritation.
By Ann (Guest Post)
August 24, 2005
0

found this helpful
Best Answer
I always use flavored chapstick under my lip stick. Just put it on a few minutes ahead and then apply the lipstick over it. Your lipstick may not stay on as long but your lips will feel much better.
By Kattie (Guest Post)
March 4, 2006
0

found this helpful
Best Answer
I play trumpet and always have TERRIBLE chapped lips because of it. My uncle plays trumpet in the Marine Corps, and he recommended Vitamin E oil. Voila! No more trumpet lips! You can get it in capsules, then poke open the end (carefully!) with a pin or small knife. Then squeeze it out the end and on to your lips.
Also, hydration is VITAL!!!

Jess
Silver Post Medal for All Time! 267 Posts
April 4, 2008
0

found this helpful
Best Answer
I have been really happy with Aveeno's lip balm. Badger Balm also had a good one, but it is harder to find. I tend to have chapped lips often because I suffer from allergies and have a stuffed nose much of the year.
If you want "lipstick", I recently purchased some Lancome lipstick and it is very nice. It goes on very smooth and moisturizes too. It is more expensive but is so much better.
Read More

Answers