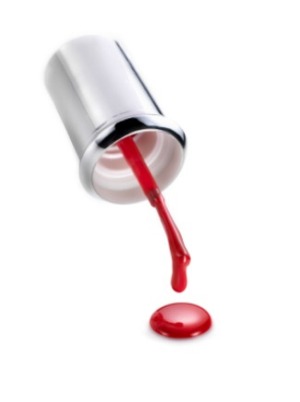 When people recommend Off for nail polish removal, are they recommending Off the oven cleaner, or Off the bug spray? Thanks! This is for polish on a brand new cotton dress (fabric is on the thin side).
A.B. from San Rafael, CA
Answers
April 16, 2008
0

found this helpful
Oh my god, if you are thinking of Easy Off oven cleaner, DO NOT use that. Wow. It'll dissolve your entire dress. I know that Off the bug spray will dissolve nail polish (or anything plastic-like, honestly!) but I don't know that I'd ever use it on clothing with that goal in mind.
By Sharon (Guest Post)
April 19, 2008
0

found this helpful
Perhaps they mean "Goof-Off?" It is a great spot remover.
June 29, 2008
0

found this helpful
""OFF insect repellent"" WORKS! It made the pink nail polish stain disappear from my white cotton shirt! You just need to scrub the stain with an old toothbrush for a little while. I definitely recommend using OFF insect repellent to tackle this stain! I tried nail polish remover...and this did nothing.
by Sarah (Ontario, Canada)
By Jean (Guest Post)
August 27, 2008
0

found this helpful
I tried OFF on my bathrobe where the nail polish splattered, used a toothbrush to scrub it a little and it did come off. I did notice a little "pink" color where the nail polish was but just through it in the washer and it looks like new!!
October 7, 2014
0

found this helpful
I just spilled some yellow glitter nail polish while cleaning the nail salon on Monday. I spent 3.49 at the dry cleaners and they didn't do a good job so I tried the "Easy off" oven cleaner then scrubbed it then washed them as usual and the stain is gone. Oven cleaner does wonders :)
June 1, 2016
0

found this helpful
I spilt blue nail polish on my sweater and I was wondering if soaking in white vinegar could help if so because I don't have nail polish remover
Answer

this Question
How do you remove a green nail polish from a futon with a blended cotton/polyester material cover. It blotted on, I tried to remove it with regular nail polish removal.
I flipped the mattress over for now, but need to do something quick.
Answers
October 9, 2017
0

found this helpful
Removing nail polish from fabric.
Step 1
Use non-acetone nail polish remover.
Step 2
Use a cotton swab.
Step 3
Work from the outer edge to the center.
Step 4
Change swabs often.
Step 5
Dont get fabric too wet.
Answer

this Question