By Shellee (Guest Post)
October 20, 2007
0

found this helpful
Best Answer
I live in Carson City, Nevada, so I hear ya cluckin'! I got into the same scrape when I moved here. All those shiny lights and bells are mesmerizing! Here's how I survived: First, avoid the casinos at nearly all costs. If you can, have your checks automatically deposited into your checking account so you're not tempted to cash them at a casino. Second, if you do love to gamble, take only as much as you're willing to lose, your driver's license and your SS card ONLY, no debit or credit cards and play until you run out or are ahead and leave. It's not a way to make money, and the house always wins. It's a form of entertainment, like going to the movies or seeing a show.
As for hobbies: find things that keep your hands busy. Scrapbooking, knitting, crocheting, needlepoint, baking...Try several things to find one you like. Sometimes perusing the aisles at a craft store will give you some ideas. I'm a series mystery reader myself, so I log onto stopyourekillingme.com for author names and titles of books and see if I can find them at my local library for free. Find a favorite actor, research them at imdb.com and watch every movie he or she was ever in. Learn to read tarot cards or palms. Write haiku. Read or listen to "Women & Money" by Suze Orman for ideas about how to get your money to work for you rather than gambling. Invest in the stock market and watch your stocks. Get a coloring book and color every page. Go for a walk, play tennis, ride your bike, practice yoga, meditate. Read "The Joy of NOT Working" by Ernie J. Zelinski for other ideas.
There's tons of free or cheap stuff to do in Las Vegas. Look around to see what 's available.
Good luck to you!!
October 21, 2007
0

found this helpful
Best Answer
I agree with the other post. By getting in a healthy group of activites with people you not only make friends to keep your mind body & soul you do not waste your money and your rewards are many. Most classes of the crafts mentioned above are very low cost like 10-$15 some even free as long as you provide your supplies. Your money is not wasted because after the classes are over, in your spare time, you make what you have learned as a side job and earn more money.
My daughter & I took a cake decorating class and we loved it. I now make my own cakes and do not have to buy bakery cakes. We found our cake classes at our local vocational school. They offer many classes all through the year for all ages. You could plan your months activities ahead of time for different classes and be busy all the time to avoid that no end temptation of gambling. As soon as you get your check go straight to the bank and put it in. All craft stores offer these craft classes too like Michaels or Hobby Lobby.
October 22, 2007
0

found this helpful
Best Answer
Here is a website for the Henderson Parks & Recreation Centers.
Cityofhenderson.com - I live in LV and was so bored when not gambling I needed to find something to do. I joined a line dance class at one of the Clark County centers and loved it so much I became an instructor. It is a great way to stay in shape, meet nice people and laugh a lot. (By the way,I had never done line dancing previously!)
There are so many classes available, yoga, pilates, etc. at these centers both in LV and Henderson. Stop in and pick up a catalog.
So if you really want to stop gambling there are no excuses!
October 22, 2007
0

found this helpful
Best Answer
Find anything you like to do - singing? Join a choir? Rockhunting? Join a group. You could even take up night time rock climbing on a climbing wall.
You need to substitute for the "thrill" of gambling. Also look in on Gamblers Anonymous. There are lots of people with similar problems!
By (Guest Post)
October 23, 2007
0

found this helpful
Best Answer
I think only one person mentioned Gamblers Anonymous - It is a group that has the same problem and you can help each other out!
October 21, 2007
0

found this helpful
First of all find a house of worship and attend regularly. Many churches have women's groups that you can join. Find gambler's anonymous in your area and get some help.
Start doing arts and crafts such as sewing, kitting, crocheting or take a cake decorating class. There are many things you can do to occupy your time.
Set a goal and start saving your hard earned money and take a cruise.
October 22, 2007
0

found this helpful
I agree with the post about finding a church. I've heard the pastor from Liberty Baptist in Las Vegas--he was very good. I'm sure that church would offer activities that would be useful to you. Another idea is to volunteer at a hospital or nursing home. When you start doing something for others who have needs, you find you own life richer.
By cheapo (Guest Post)
October 22, 2007
0

found this helpful
learn to play bridge.
It's a fabulous past time.
find a local bridge club and inquire about lessons.
then, you'll always have something to do.
most bridge clubs offer games every day of the week.
and you'll meet lots of people.
good luck.
October 22, 2007
0

found this helpful
Gambling isn't entertainment - actually, it's giving you a legal 'high'.
Once you understand that, you'll see that your brain wants and likes that 'high' and the more you do the more you need to do. It's plain and simple, a drug.
Bet you didn't think you had a 'drug' habit? Am making an educated guess and thinking this has something to do with serotonin receptors in the brain.
Ok, now that we have that little bit of truth out of the way, you need to realize that your brain requires stimulation (this is normal) and find a way to give it what it wants that won't land you in the poorhouse.
The opposite of a casino seems to me to be fresh air and exercise. Go to your local library, check out the exercise tapes, learn which style of body movement you like, and do something healthy every day. Rodney Yee has some wonderful beginning yoga tapes & dvd's and Tai Chi and Chi Kung are a different, but intense form of exercise that don't involve contortions. Watch some TV (record a soap - I like All My Children - Carol Burnett's favorite from years ago), and if you want to keep away from the casinos and develop a craft that is even more addictive, try beading or plastic canvas. Supplies are available at your local craft stores, inexpensive to $ and you can even visit them on ebay and join a Yahoo group..
-----------
You might be surprised to learn that casinos aren't really all that attractive. Stinky, germy, lights that trigger migraines, bad food... did I leave anything out?
I really don't like them. When we went to a local one, I sat in the car for one hour midway just to relax my headache and get away from the smoke.
However, I can't keep away from chocolate.
None of us is perfect. Sigh!
-----------
By Kimberlee (Guest Post)
October 22, 2007
0

found this helpful
PHOTOGRAPHY! Get a digital camera with a large memory card capacity and enjoy the area where you live! Most good digital cameras are under $200, and if you improve your skills and get addicted to this, as I have, you can invest in higher quality equipment. You will always have visual and tangible reminders of your photographic work.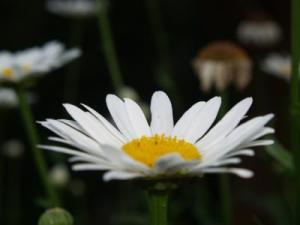 October 22, 2007
0

found this helpful
Hi, I had a health problem that kept me from shopping all the time so I decided I would try something new I never tried.! I started doing counted cross stitch! It is great because you start out with plain fabric and as you move on and start making something out of nothing is a wonderful feeling and they make great gifts for the holidays and birthdays, births, weddings! Try it you may find it keep your mind off of the gambling! Good luck
October 22, 2007
0

found this helpful
Could it be that ultimately you're going to have to move to get a handle on this? that and also find new ways to medicate that itchy-twitchy feeling? is there a family member or a church connection that would help you live in a different town for a couple of weeks until you have work and an apartment?
December 1, 2007
0

found this helpful
Building and flying radio control airplanes works for me. If the building part doesn't interest you they are available already built. The mental concentration required to fly one is VERY intense and makes everything else go away. Simple ones can be bought for as little as $100, and of course there is no upper limit.
See www.modelaircraft.org/ for more information. There is a club near you I'm sure and in a city as big as Las Vegas there has to be a couple of hobby shops.