Recently a TP company started a campaign for a can that keeps your rolls pretty. Well, I personally think the idea is valid with my own tin. And it helps when I think I am out of TP and I now know I have two rolls in reserve.
I don't keep mine on a roller for two reasons. First, I have a weak muscle in my neck and turning left is hard for me, especially when I can't turn the whole body. Also, the TP roller was so close to me I kept hitting my elbow on it, so I took it off. I have been keeping it on the tub side, but Cornelius the Curious Cat loves to see it in the tub, so I came up with this.
Simply find a tin you like, a taller one is cooler, and put two inside. Voila! You never run out. You could also do this with a pretty vase and fake flowers or foliage. Anything you choose is right, so just make it easy, pretty, and convenient.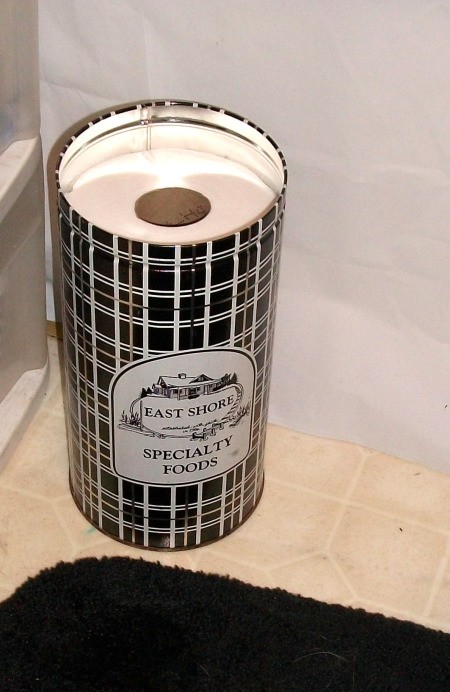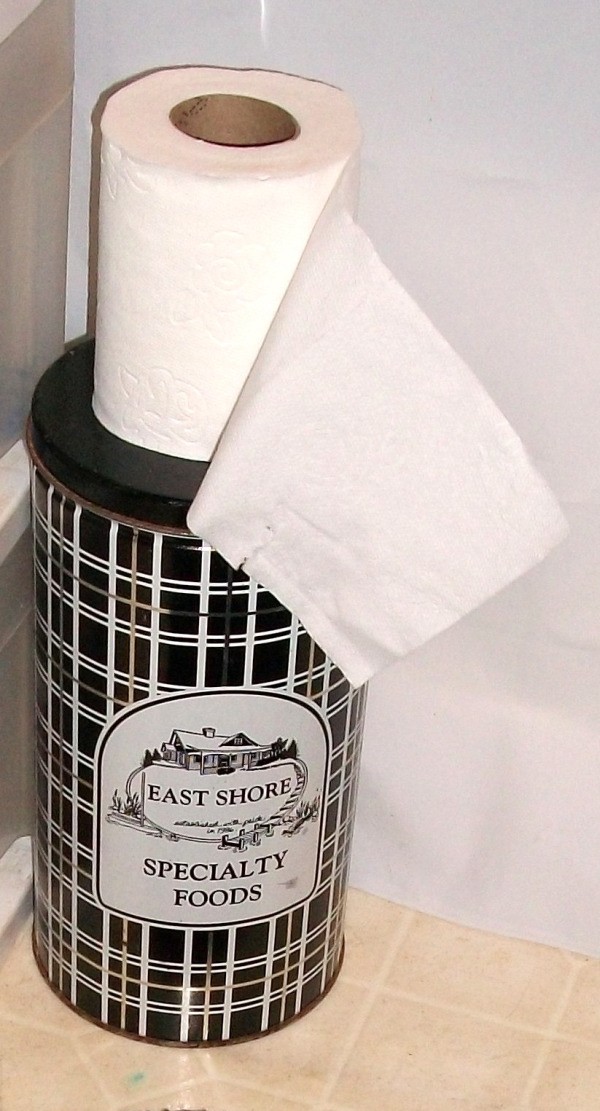 By Sandi/Poor But Proud from Salem, OR