November 9, 2009
0

found this helpful
I find them in the Sunday news paper. Some times in the big bag of food I buy. This is my monster Jerico.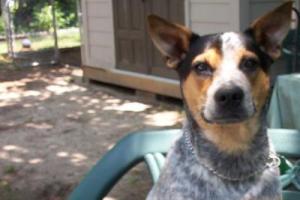 November 9, 2009
0

found this helpful
If you join 'A Full Cup' then you can log in and go to the coupon database and enter " dog " into the search box and 4 pages worth shows up for where to find in the sunday paper sections to ones online to printable coupons.
www.afullcup.com/.../
The Sunday Coupon Preview site lists what coupon will be available in advance so you could check there to see if you need to buy a newspaper or additional newspapers that week for dog food coupons.
www.sundaycouponpreview.com/
The other option is to find what brands you usually buy or are available in your stores and then look up the manufacturer's official website at google.com and they often have coupons to print or member's email to sign up for that will usually include coupons and offers.
Or trade with your friends or church group etc or you could trade coupons right here on ThriftyFun:
www.thriftyfun.com/board_coupons.html?board_mode=search
November 9, 2009
0

found this helpful
There are several at coupons.com.. You need to install the coupon printer software (free) if you haven't already. You can print 2 of each coupon...most of their coupons expire one month from printing.
print.coupons.com/ and click "pet care" on left sidebar
November 12, 2009
0

found this helpful
Check out www.mycouponhunter.com
December 23, 2009
0

found this helpful
One Good site I found for Dogfood coupons is dogfood-coupon.com/index.html It's all that they do, so it has all the best deals you can find.
April 12, 2012
0

found this helpful
I love my Bambi and Kittay. I was in tension before sometime because I'm living hand to mouth and don't have much money to full fill my pets needs then I share this problem with my friend and he told me about pets coupons and from that day I'm using pets coupons which I get from here.